3 Perfect Days In Switzerland: Interlaken, Wengen & Grindelwald
While there are many different places in Switzerland, this guide will cover central Switzerland the Jungfrau Region. This 3 days in Switzerland will focus on things to do while some places to eat and stay. 3 must-see towns are Interlaken, Wengen and Grindelwald Switzerland. I recommend staying 1 day in each town to get the best experience.
The best time of the year to travel to Switzerland depends on your interests. I recommend spring or fall if you enjoy hiking, swimming or the alpine slides. Spring and fall are also shoulder seasons, so it won't be overly crowded and prices will be moderate. Temperatures can still vary from 50 to 85 degrees during the day.
Day 1: Interlaken Switzerland
Interlaken Switzerland is in the middle of 2 gorgeous lakes (Lake Thun and Lake Brienz). The lakes are a pretty blue and get the color from glacial particles that reflect the light. I have seen a lot of photos of the lakes and wasn't sure if the water really was that blue or if it was just photo editing. It's true the lakes are a gorgeous blue and look amazing with the mountains!!
The best things to do in Interlaken are the hikes, viewpoints, and lakes. Harder Kulm is an easy hike that has a wonderful view. Another great hike that leads to a great view of Interlaken is Schynige Platte. I recommend taking a boat ride on the Lake Thun Or Brienz. If you purchase a Day saver pass then, the pass will include boat transportation/boat ride! I definitely recommend purchasing the day saver pass at SSB.ch. You will need to purchase this pass in advance (like 3 months or so) but it will save you! The day saver pass covers everywhere but in the mountains. It will take you to all the small villages. Be sure you know where your train pass goes. If you end up on the wrong train, there is no turning back and they will charge you. Some of these train rides in the mountains can cost $60 or more a person.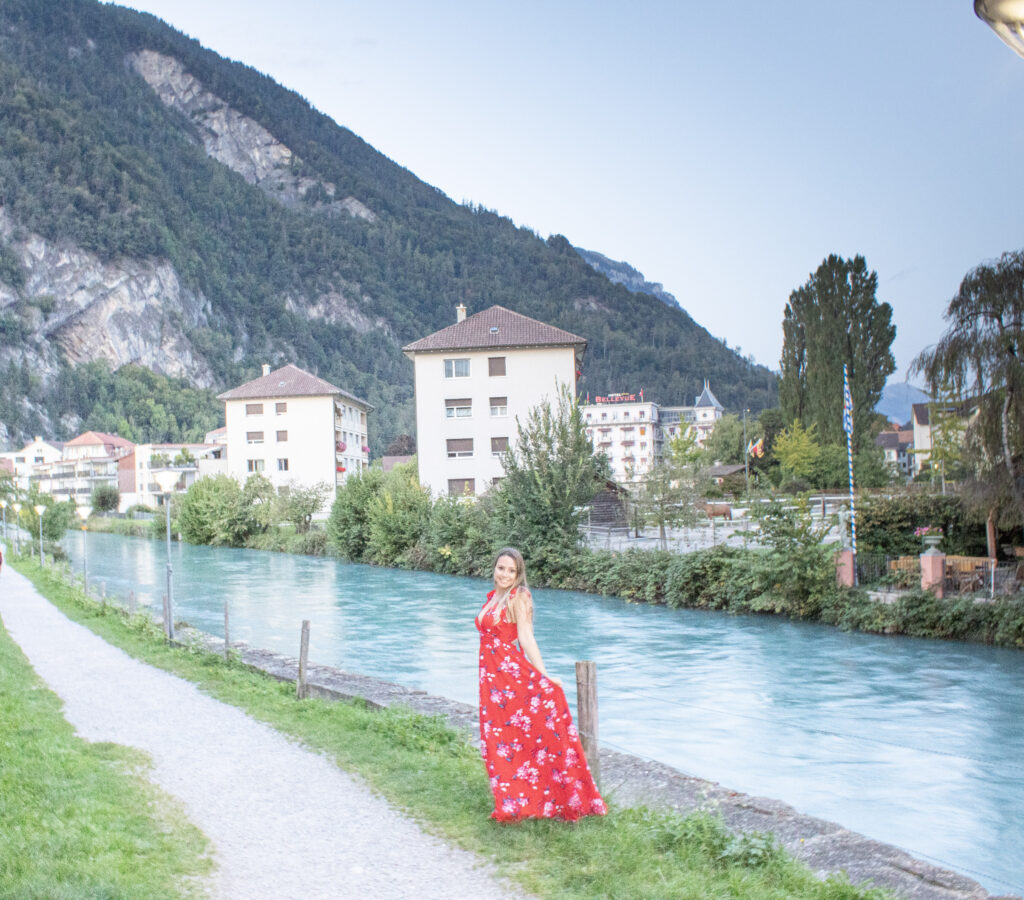 Day 2: Wengen Switzerland
Wengen Switzerland is a beautiful town that is right above Lauterbrunnen. It has one of the best views of Lauterbrunnen from above. Wengen is also in the middle of the mountains (mid-mountain elevation) which I think has the best views of the mountains!
Wengen has some great hikes with amazing views. Now, you will need to pay for a gondola ride or walk to the location. Depending on which hike you choose, it could be a bit of a walk. Kleine Scheidegg is about a 6-hour hike from Wengen. You can take a train from Wengen to Kleine Scheidegg and then walk around the Kleine Scheidegg. Jungfrau Eiger hike is another hike that is just under 2 miles.
I definitely recommend checking out the view behind the Evangelisch reformierte kirche in Wengen (the church). It's easy to get to if you are short on time. Below is a photo of the view.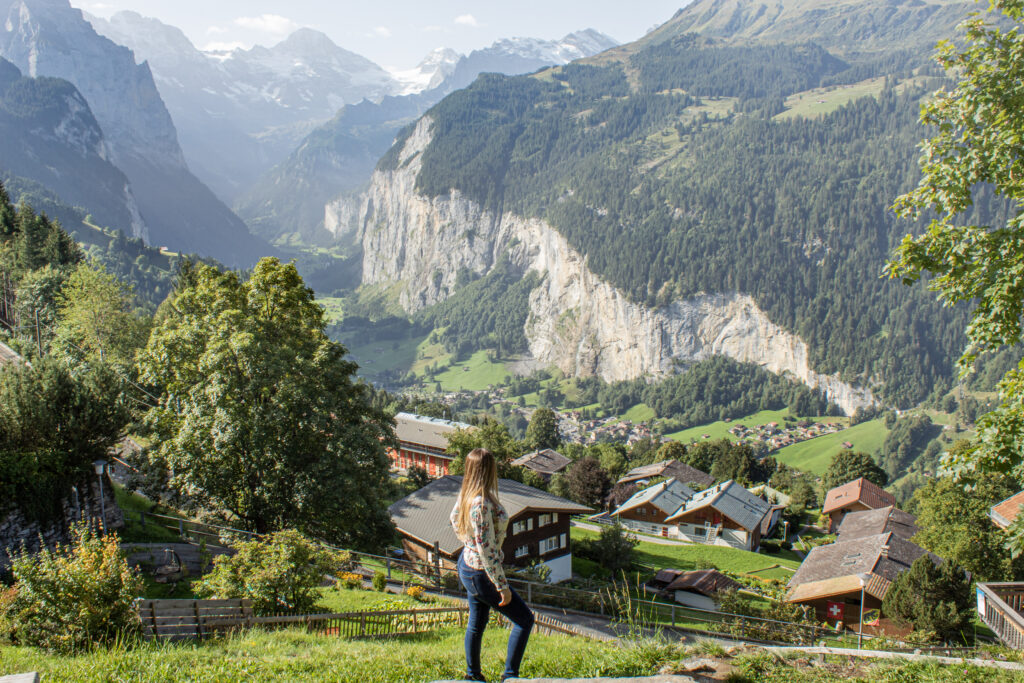 Day 3: Grindelwald Switzerland
Grindelwald had some of the best mountain views that I have ever seen! If you can only check out 1 village, I would recommend Grindelwald. Here are some things to do while in Grindelwald.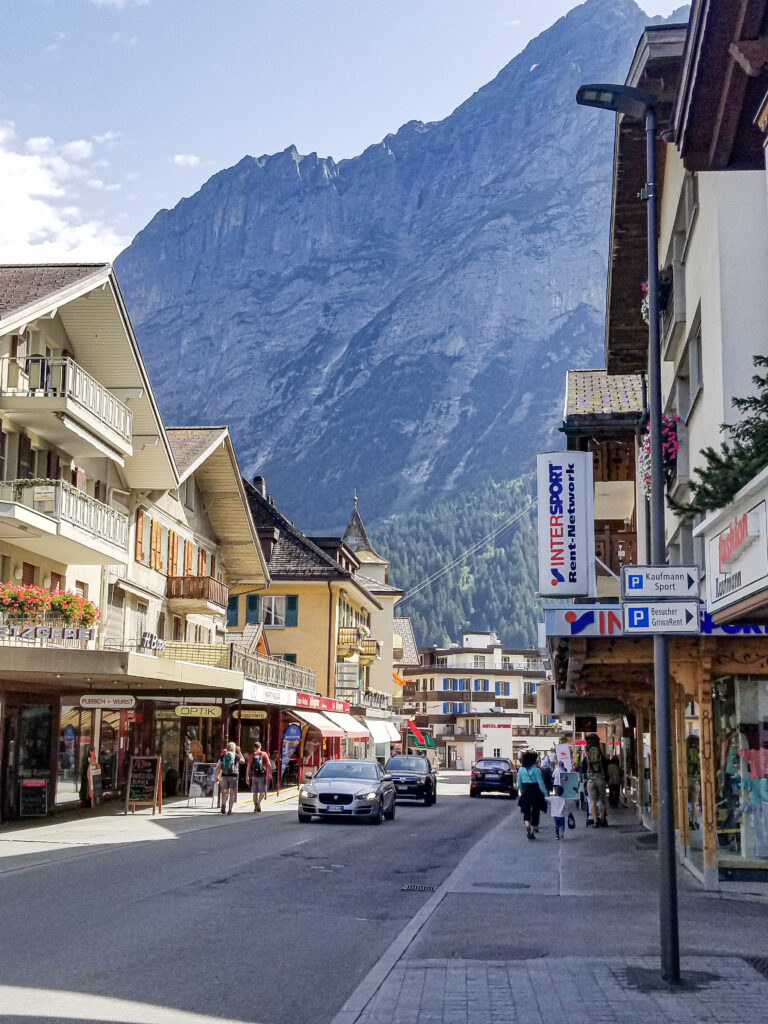 Alpine Slide – There is an alpine slide located in Grindelwald called Luftseilbahn Grindelwald Pfingstegg. The slide is actually affordable at about $6 per slide. You will need to take a gondola ride to access the slide. The gondola ride costs about $30 per person but has stunning views. They also have more activities than just slides. The slide is only open during spring, summer and parts of fall, check out the website here.
Grindelwald First – Take a 30 min gondola ride for about $30 a person or walk to the Grindelwald first. This hike takes roughly 2 hours to complete with awesome views.
First Cliff Walk – This hike has a bridge that takes you to a lookout platform. The First Cliff Walk is actually free to see. You may need to pay for a cable car or gondola ride or you can walk at no cost.
Spa Day – After a long day of hiking or sliding, head to the Aspen Hotel Spa or Belvedere. The Belvedere Hotel Spa is reserved for hotel guests only in the winter but any time other than that it's open to non-guests.
Mountain Cart – You can rent a mountain cart for $50 per person. This is a cross between a sled and a go-kart. It gives you a nice view while go-karting in the mountains.
First Glider – This is a ride that makes you feel like you are flying in the Swiss Alps. This is perfect if you are not afraid of heights and want to see incredible views of the mountains.
Other Things To Do Closeby
Lake Oeschinensee – This lake is about a 1 1/2 hour train ride each way from Interlaken area. You can hike or take a gondola ride to the lake. The hike is roughly 2 hours to get to the lake. You can pay for a gondola ride if you are short on time, otherwise walking is free.
Spiez Castle or the Thun Castle – Thun Castle is the main tourist attraction, while Spiez Castle is less crowded and is off the beaten path. I actually wanted to go to the Thun Castle but ended up at the Spiez Castle and was not disappointed! Both castles are museums that are waterfront which let you explore the inside. Both castles cost about $10 per person, so this is affordable for Switzerland!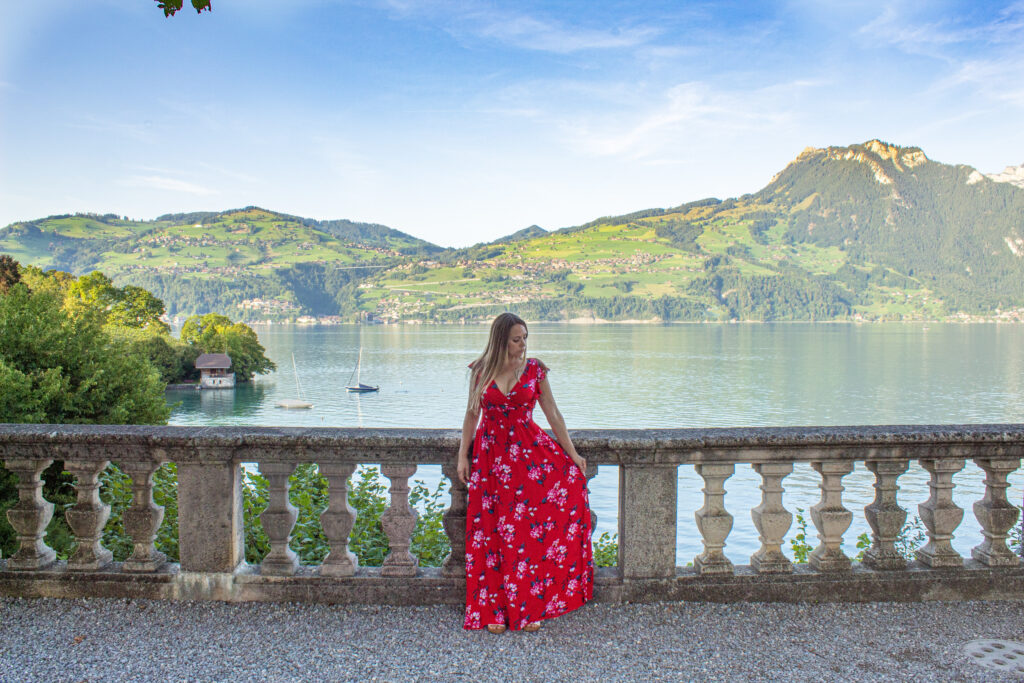 Kandersteg Alpine Slide – Depending on where you stay and if you visit Lake Oeschinensee, then you could visit this alpine slide.
Lauterbrunnen – This is one of Switzerland's most visited towns. It is famous for the views of waterfalls. You can hike, walk around or grab some food here.
Switzerland Jungfrau Region Hotels
Hotels for the best views:
1. Aspen Grindelwald – 4-Star Hotel located in Grindelwald with amazing views. They also have one of the best spas on site. View photos here.
2. Hotel Belvedere Grindelwald This hotel has an outdoor saltwater pool and a hot tub. Perfect place to unwind while in Grindelwald. Check out photos here.
3. Hotel Bellevue – This hotel offers one of the best views overlooking Lauterbrunnen. It is located in Wengen but with a view of Lauterbrunnen from above. View photos here.
Budget Hotels ($150 range a night)
1. Arenas Resort Victoria-Lauberhorn – This is the hotel that I stayed at while visiting Switzerland. Overall, I was happy with what I got for the money. Just a heads up that the saltwater pool is not hot! It is a warm/cool water pool. The rooms here range from $100 and up and have a decent view. Click here for rates and photos.
2. Hotel Alpina – This hotel will run you roughly $150 a night and is great for the price. It has views of Murren on a budget. View rates and photos here.
Where To Eat In Switzerland
Eating in Switzerland can add up quickly. However, there are a few budget options where you can get decently priced food.
Budget food options
It is tough to eat on a budget in Switzerland but it is possible. A lot of restaurants at dinner charge a minimum of $20 a plate. Even the hotels that have buffets are around $50 a person. Below are some places that can save you money. Switzerland isn't really known for the food, so I wouldn't splurge on food here.
Migros – This is actually a grocery store located in Interlaken. They sell a lot of different items like pizza or sandwiches. You can get a budget meal here but be sure to show up early since they close early.
Da Sina Pizzeria in Wengen. The cheapest thing on the menu was pizza for about $25. You can order this to go and it is big enough for 2 people to split.
Alte Post – This is a mom and pop style restaurant that has reasonably priced snack sandwiches. I ordered the apple soda called Ramseiser Apfel and it was delicious.
What to wear
This will depend on when you visit Switzerland. I went in the fall and can recommend outfits for spring and fall. It gets cooler in the evening, so no matter what season always bring a coat. I wore a dress for photos but I did stick out in it. I was the only girl wearing a dress, so if you don't want to stick out then don't wear dresses or skirts. The dress code is casual. So jeans and a t-shirt will work. Be sure to pack layers like t-shirts, long sleeve shirts, a sweater and jeans.
Hiking Boots – If you plan on doing a lot of hiking then get some good hiking boots. Also, if you plan on doing long or advanced hikes, then hiking boots will be what you need.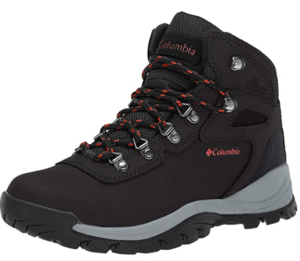 Running Shoes – Running shoes will work fine if you don't plan on doing any serious hiking. These would be perfect for walking around the villages or on easy hikes.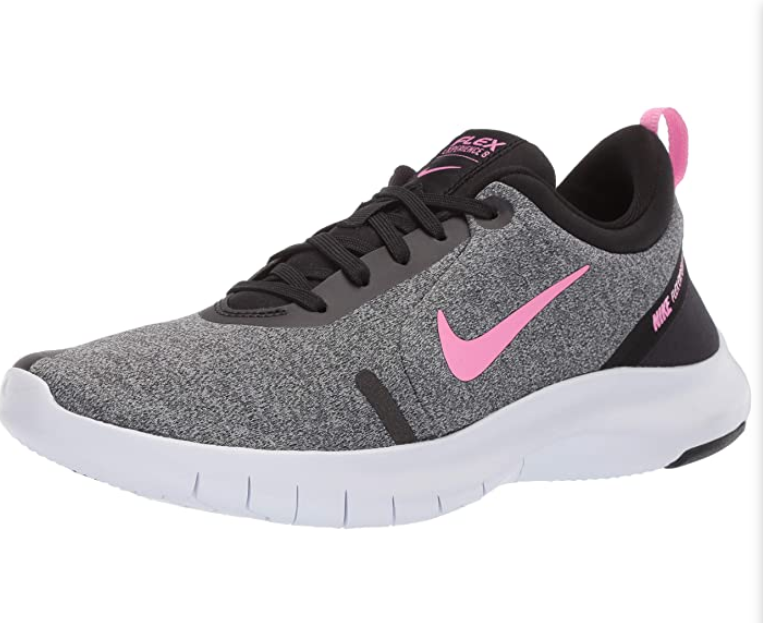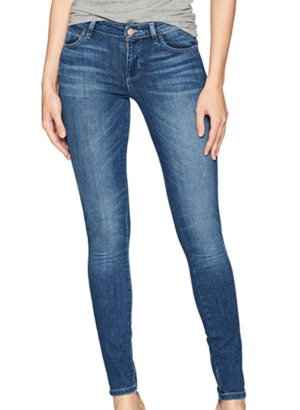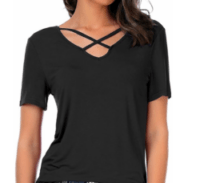 Hiking Tights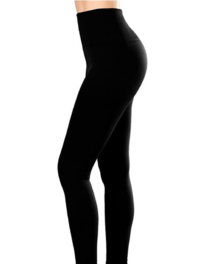 Coat – This coat is perfect for walking around the villages. It will keep you warm and is comfy.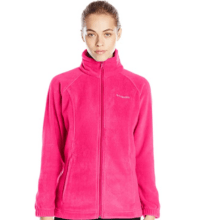 Wind & Waterproof Coat This coat would be great for hiking since it is wind and waterproof. You don't want to be stuck hiking in a coat that is not waterproof when it's raining. Check the weather before you and go see if its rainy season or not. Best to be prepared.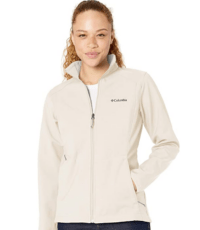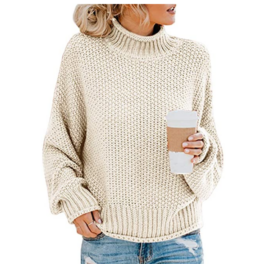 That sums up my 3 days in Switzerland post. Please reach out to me by email if you have any questions.