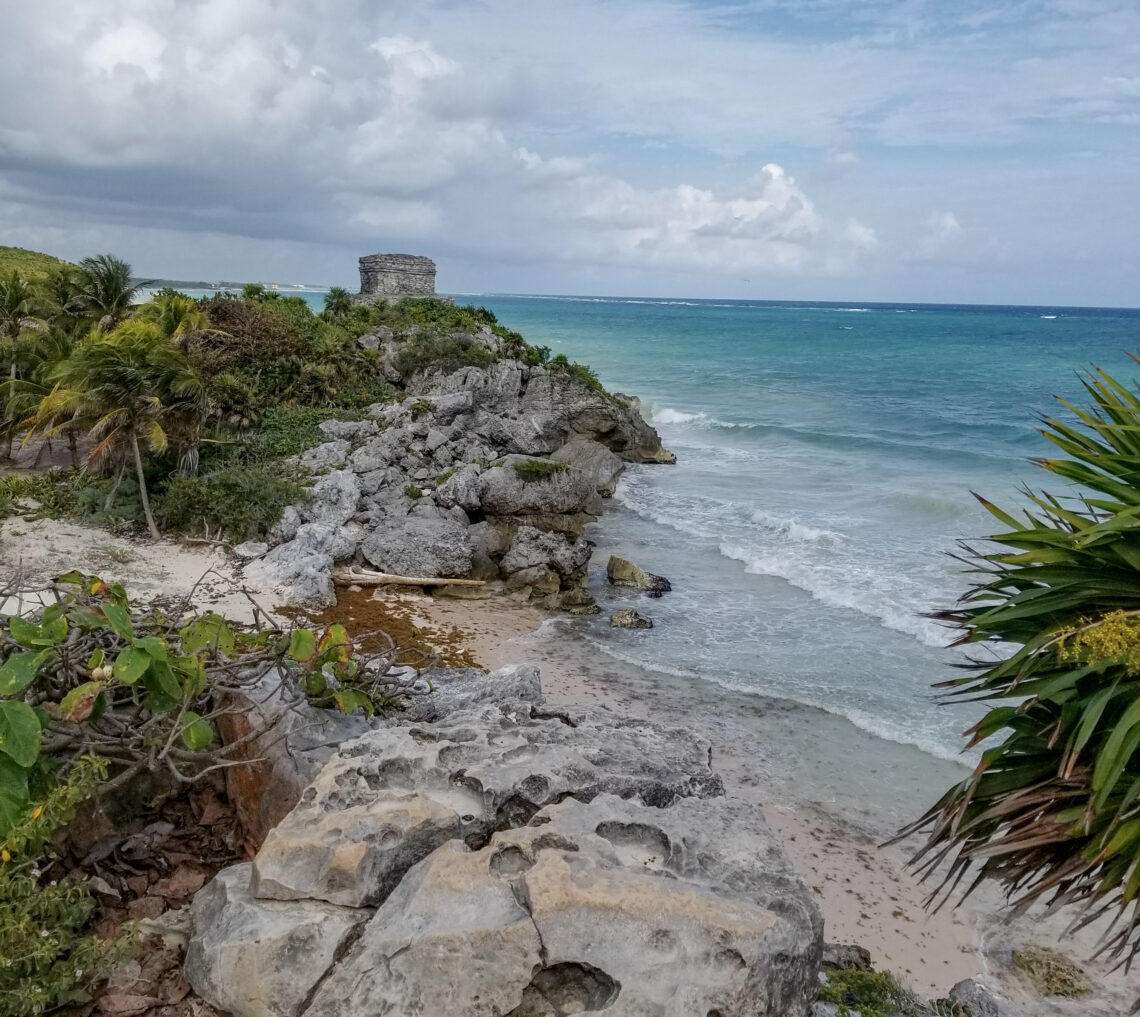 Best Things To Do In Riviera Maya
The Riviera Maya is located just south of Cancun Mexico. It stretches from Puerto Morelos to just a little south of Tulum along the coast of Yucatan peninsula. The Riviera Maya includes Puerto Morelos, Playa Del Carmen & Tulum, and anything between. This guide will go over the top things to do in the Rivera Maya.
How To Get To The Riviera Maya
Fly into Cancun Mexico and you can either get a taxi cab or rent a car. I do not recommend arranging shuttle service with a group or public van. They do not offer refunds and they are not responsible if you miss your flight due to them being late. In my experience, they run late or do not show up. A taxi cab is faster and you can negotiate a price before you ride with them.
Puerto Morelos
The first thing to do in Riveria Maya is to visit Puerto Morelos. Puerto Morelos is a port town with beautiful beaches. This beach was my favorite from the Riviera Maya. Right now Tulum has a seaweed issue but Puerto Morelos is seaweed free!
While visiting the Riviera Maya you must see a cenote. This area has a ton of centoes that are very convenient to get to. There is one road that has over 15 centoes. There is every type of cenote off of this road including centoes that have zip lines or even cave-like ones. They have open and closed centoes. The road is called Ruta De Los Centoes. You will need a car or you can take a guided tour. A taxi is another option but would expensive because they would sit and wait for you.
Best Cave Cenotes In Puerto Morelos
Kin Ha – This is a closed cenote that has the option to paddleboard or swim in the cenote. The Kin Ha has a spot where you can jump into the cenote from like 20 feet above. You won't have to worry about getting a sunburn in this cenote. It costs roughly $10 a person to enter this cenote.
La Noria – This is a cave cenote which is closed. It costs roughly $18 USD or $300 Pesos to enter. There is a zip line inside this cenote. This is best if you want to visit a cenote with no sun with a zip line. The cenotes that are closed or cave ones tend to be a bit cooler.
Cenotes For Zip-Lining
Flora Blanca – This cenote is open and has 3 zip lines ranging from different heights. You can access the Blanca Flora cenote from the Kin Ha cenote park. This cenote is very secluded and not crowded at all. The only way to access this cenote is by visiting the Kin Ha. This is more of a private cenote that isn't advertised a lot. They have transportation that will bring you to Flora Blanca. This cenote does cost a little more and is off the beaten path. There is a guide to help you zip line and they provide life jackets. This was my favorite cenote!
Verde Lucero – This is an open cenote that has a zip line. The Verde Lucero opens at 9 am and closes at 5 pm. You can check out their Facebook page for videos and some photos.
Best Cenote Parks
Cenote Zapote – This park has a great selection of stuff to do for the price. There are cenotes for zip lining, snorkeling, cave diving, open and closed cenotes. There are 3 cenotes to choose from and they provide lockers and towels. This park starts at $35 per person. This is a great park if you are on a budget.
Selvatica – Now this park has cenotes and an option to go on an off-road tour with a Polaris. You can mix and match or just choose one thing to do. This park is more for adventure seekers wanting a thrill with a dip in a cenote. They will even provide transportation to and from your hotel. When you book online you do get 30% off. The cost is around $70 a person.
Xcaret – Located in Playa Del Carmen this is like the Disney land of Cenote parks. This is the most expensive but offers the most. This park offers undergrounds rivers, lagoons and natural pools of water. They have nighttime entertainment and dining options. The park starts at about $111 per person.
Tips for The Centoes
**Tip #1 – Most of these cenotes do no have websites but they do have facebook pages. You can check out their Facebook for more information. Usually, you can show up and pay to enter the cenotes. I would have cash on hand in case they do not accept credit cards.
**Tip #2 – You are not allowed to wear sunblock in the cenotes. I would bring a long sleeve SPF shirt to protect you from the sun if you goto an open cenote or try going in the morning or late afternoon.
**Tip #3 Be sure to bring water shoes because it is very easy to lose your sandals in the centoes. You also need something to protect your feet.
Now, you can also do a tour package that includes a 4 wheeler ride, cenotes, zip lines and more. A few of the cenotes are actual parks that provide this or you can book with a tour agency. Zapotes is a park
Playa Del Carmen
The second best thing to do in Riveria Maya is Playa Del Carmen. You should not miss out on this city. It's a very nice sized city that is clean. There are many food options and plenty of nightlife here. Playa Del Carmen is where you want to visit if you are looking for nightlife. There are many nightclubs and bars along with beach clubs.
While in Playa Del Carmen you can not forget about the shopping on 5th Ave. 5th Ave in Playa Del Carmen is definitely worth checking out. Its a walkable street with plenty to do.
The beach here looked nice with no seaweed. This is a busy beach with hotels and places to eat on the beach. This was a cool downtown area that was great for walking.
Tulum
Tulum is off the grid and a bohemian style area. It's is basically one road that is on the beachside which also has a jungle side across the street. There hotels and restaurants on the beach and jungle side. Tulum does have a seaweed problem going on right now. They do have people cleaning up the seaweed daily though. So Tulum might not be the best beach spot at the moment. However, there are plenty of other places to visit in Tulum.
Mayan Ruins – The beach here was beautiful and did not have any seaweed. There is a section here where you are allowed to swim.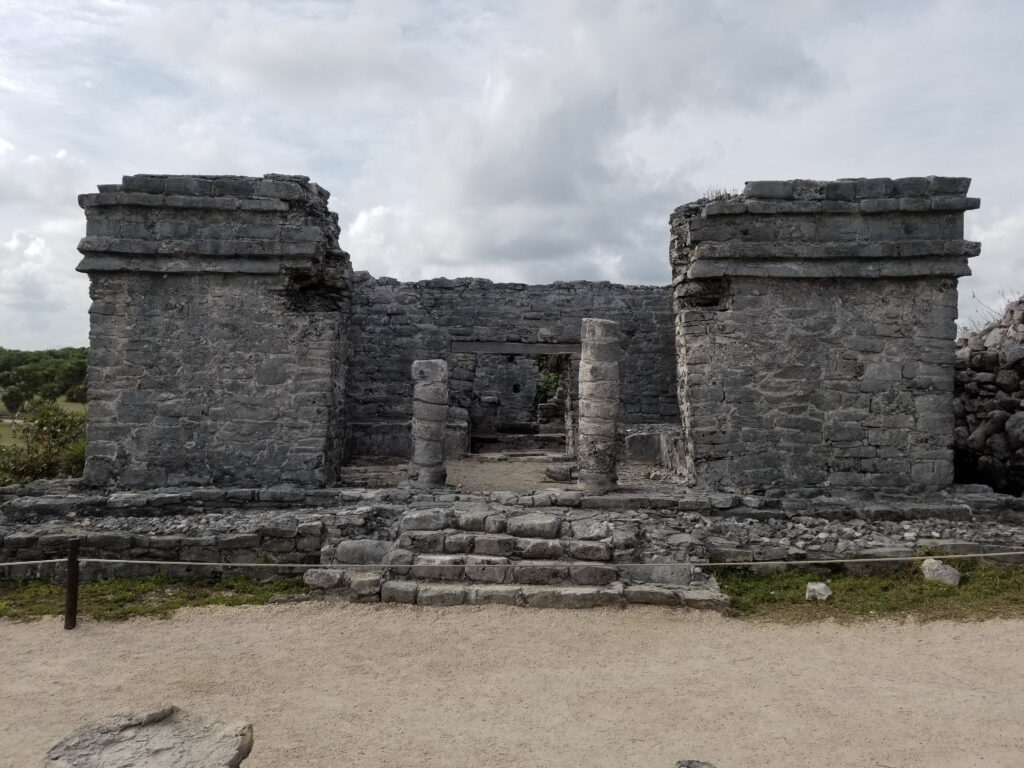 What To Wear In The Riveria Maya
Swimsuit – Pack a few swimsuits for the beach and centoes. If you plan on going to the cenotes and ziplining then pack a 1 piece suit! I actually wore this suit to Mexico and it was super comfy and fit nice.
Beach Hat – This is a must for Mexico. The sun is super strong and you need to protect your hair and skin. A large hat will protect you from the sun.
Shorts – Bring a pair of high waisted shorts for days at the cenotes. These would be good shorts if you are riding a bike or doing a lot of walking.
Skirt – A thin light skirt is perfect for walking around Mexico. This would be a great skirt for going out to lunch or dinner. This skirt is lightweight, thin and will keep you cool.
Maxi Dress #1 – Pack some maxi dresses for Mexico.
Maxi Dress #2 – Bring another maxi dress. Dresses are perfect for visiting Mexico. They fit in with the beach well and perfect for the weather in Mexico.
Water Shoes – These are perfect for swimming in the cenote or you can use them while swimming at the beach. These will protect your feet from rocks or sharp objects.
Beach Sandals – Beach sandals are a must. I always buy Roxy sandals because they are super comfortable and last a long time.
Finally, you have my list for the best things to do in Riviera Maya. Please reach out to me if you have any questions. I also have a travel guide that goes into more detail of Tulum. Take a look here.