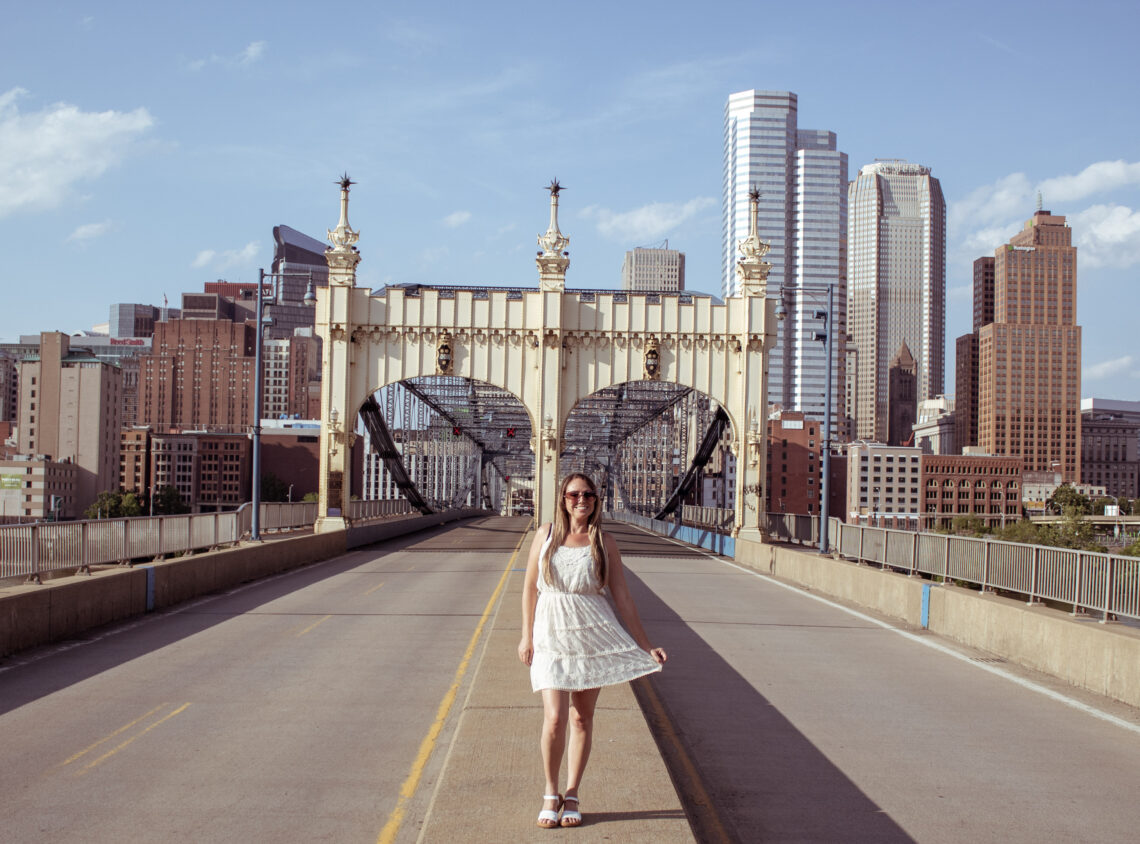 8 Best Things To Do In Pittsburgh (Updated 08/2020)
Pittsburgh began as a Native American civilization in 1783 and later started the production of steel in 1875. Now, Its turned into a modern city with plenty to explore.
Pittsburgh, better known as Steel City, is one of the best places to visit while in Pennsylvania. Pittsburgh can even be a weekend or day trip from Ohio, West Virginia or surrounding areas in Pennsylvania. Learn about the best things to do in Pittsburgh.
Things To Do In Pittsburgh
Now, there are 2 inclines Monongahela and Duquesne Inclines. The Monongahela drops you off near Shiloh Street Shops from Station Square. You can access the Monongahela Incline right from Station square which is super convenient. Be sure to sit in the lower seat to have the best view of the city while riding the incline.
Next, this incline is best if you are eating at one of the restaurants on Mt Washington on Grandview Avenue. It makes it very convenient for getting to the restaurants. Parking is limited in Mt Washington, so prepare for that ahead of time. The Duquesne Incline is also close to the best viewpoint which is the West End Overlook.
There is plenty to do here including food, riverboat and horse carriage rides. Melting Pot, Texas De Brazil & Buca Di Beppo are just a few restaurants there. There are benches where you can sit and enjoy the view as well.
Mt. Washington – This is hands down the best view of Pittsburgh! This is a must do while visiting. You can either drive up or take one of the inclines up to see the view. Parking is limited up here but you can actually parallel park in the neighborhood for free. The West End Overlook is the best spot which is at the very end of the hill.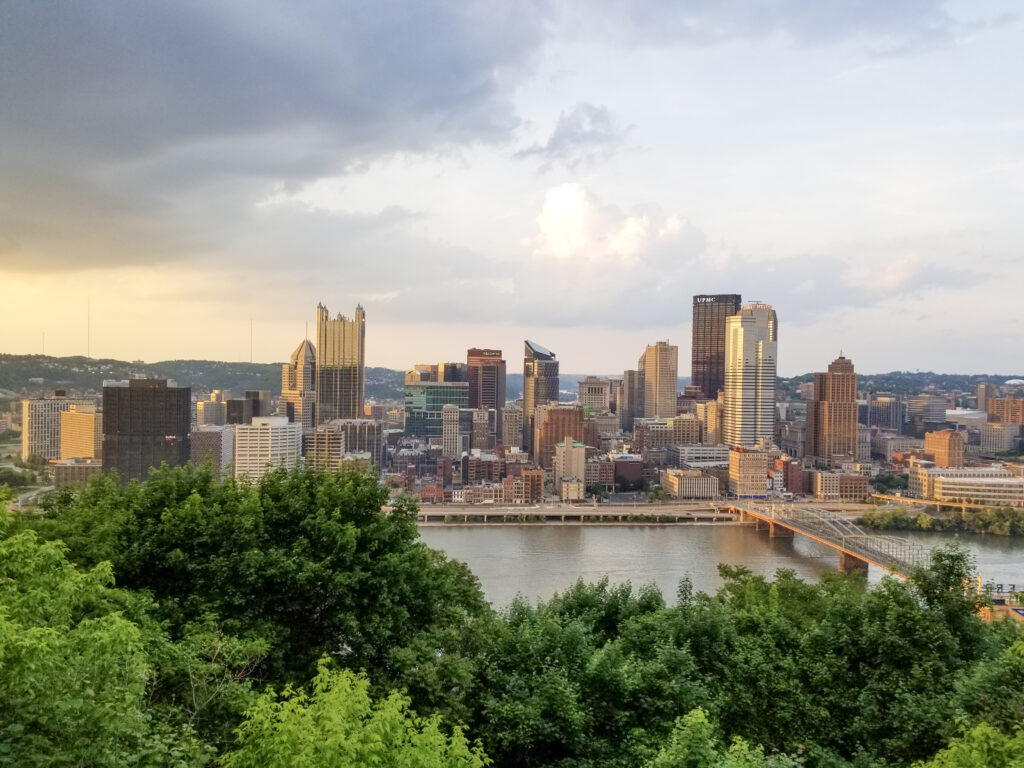 Strip District – This is a cool area with food markets, coffee shops, donuts stores, and restaurants. Stop by the Peace, Love and Little donuts for a sweet snack. They have all sorts of tasty mini donuts.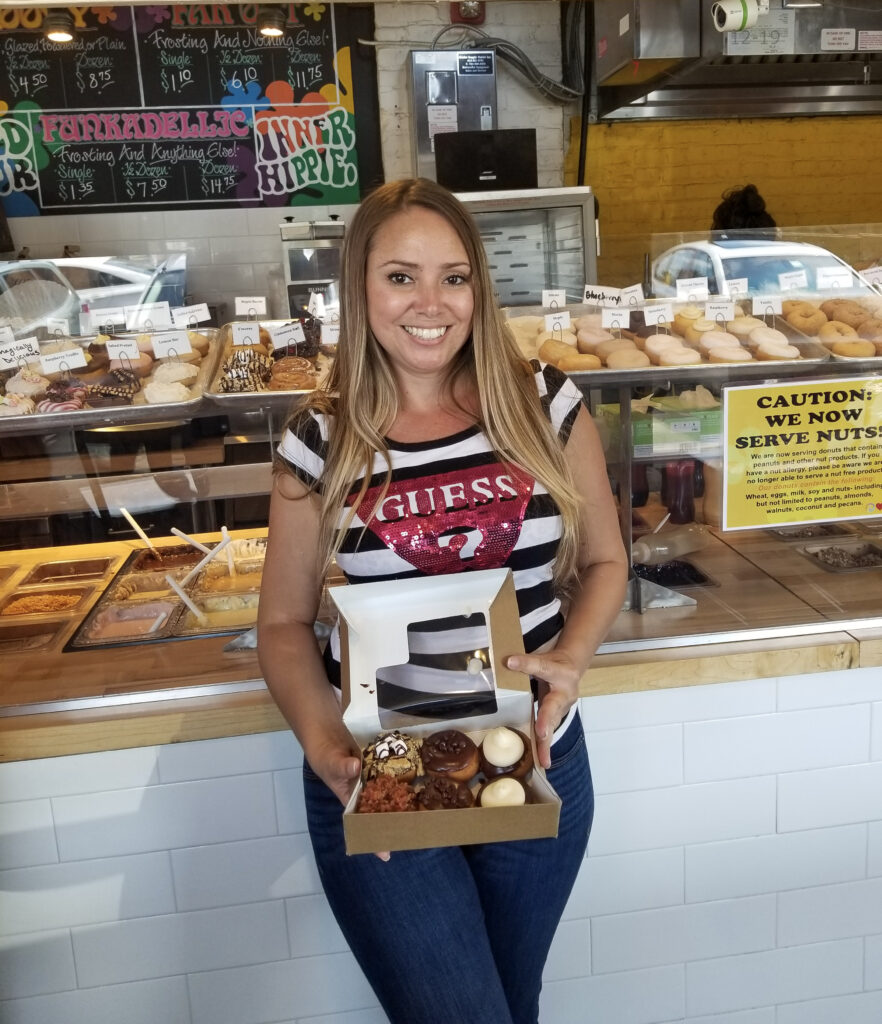 Southside Pittsburgh – Head down here on a Friday or Saturday night. There are plenty of bars and restaurants to walk to. My favorite brewery there is Fat Heads. Fat Heads has the Bumble Berry beer that is delicious and a must try. The Bumble Berry beer taste like fruity pebbles in a beer!
Point State Park – Great park for walking or running or just a day to relax. There is a fountain at the end of the park and it has a nice city view.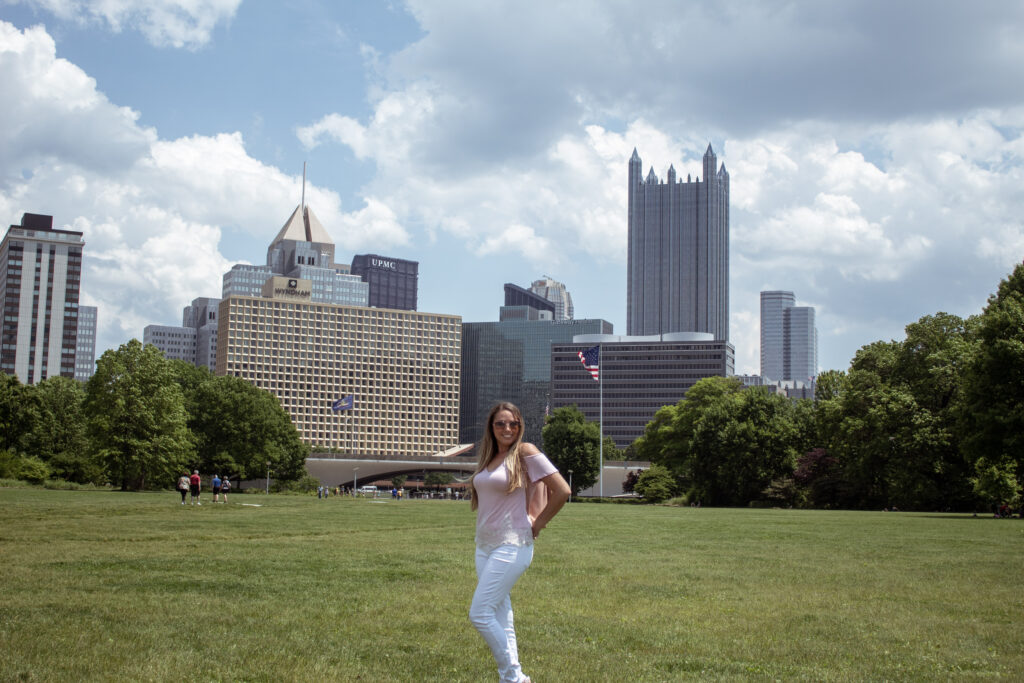 Randyland – Artist Randy Gilson turned his house into a public art exhibit. It is free to get in and runs on donations. Randy actually bought this house 1995 with a credit card. The artwork here is amazing and is definitely worth checking out. This is a great spot to take photos and is very colorful. It is open every day except Christmas. I would plan for about 1 hour here.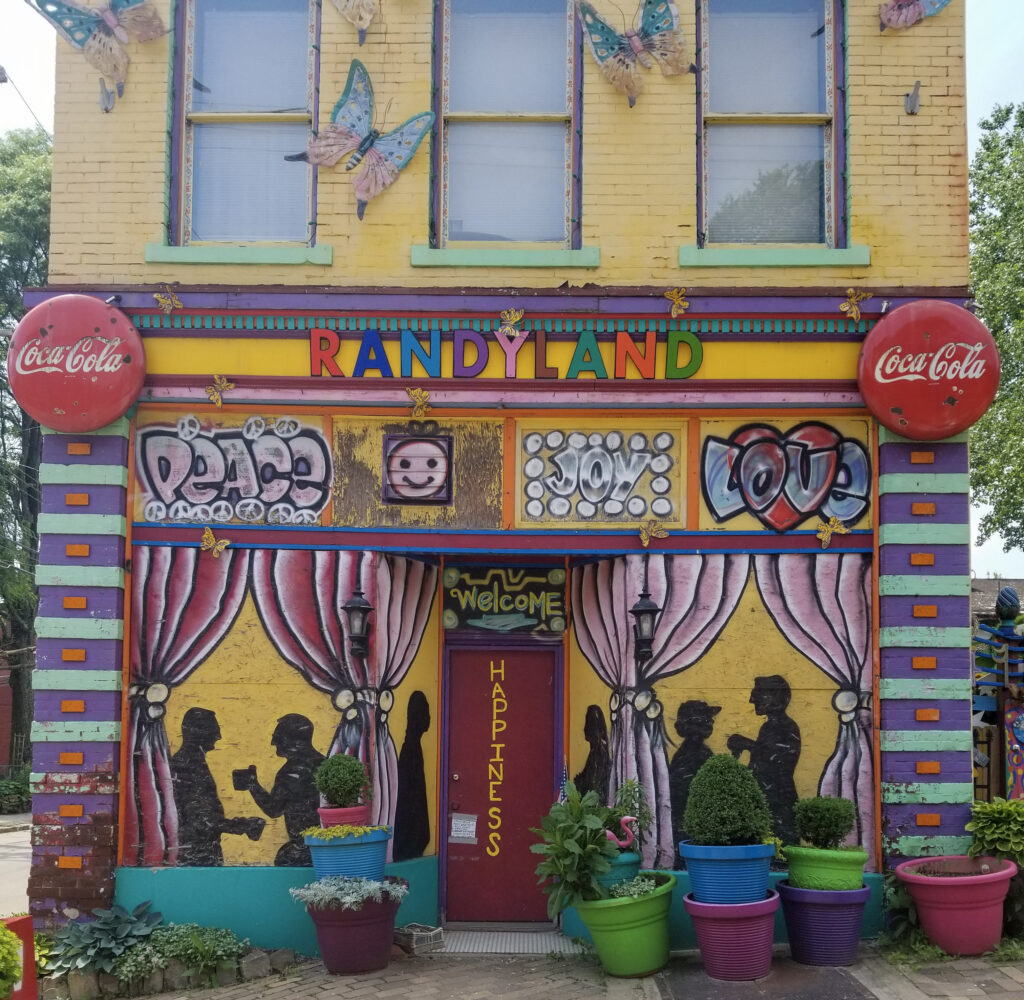 Where To Stay
The Oaklander (Marriott Autograph Collection)
I have stayed in many Autograph collection hotels in the USA and love them. The beds are always super comfortable and they are always quite stylish and modern. View the reviews and photos here.
The Renaissance Hotel is another great option for Pittsburgh. It's located in downtown Pittsburgh with plenty to do nearby. Check out the reviews and photos here.
Where To Eat
Vue 412 – My first pick is located in Mt. Washington with a great view of the city. They have great steak and scallops. Be sure to make reservation weeks in advance. They do not have valet parking. My tip is to find parallel parking in the neighborhood for free or park near the station square and take the Duquesne Incline up. The station square parking is about $10 a day and the Duquesne Incline is about $7 roundtrip per person.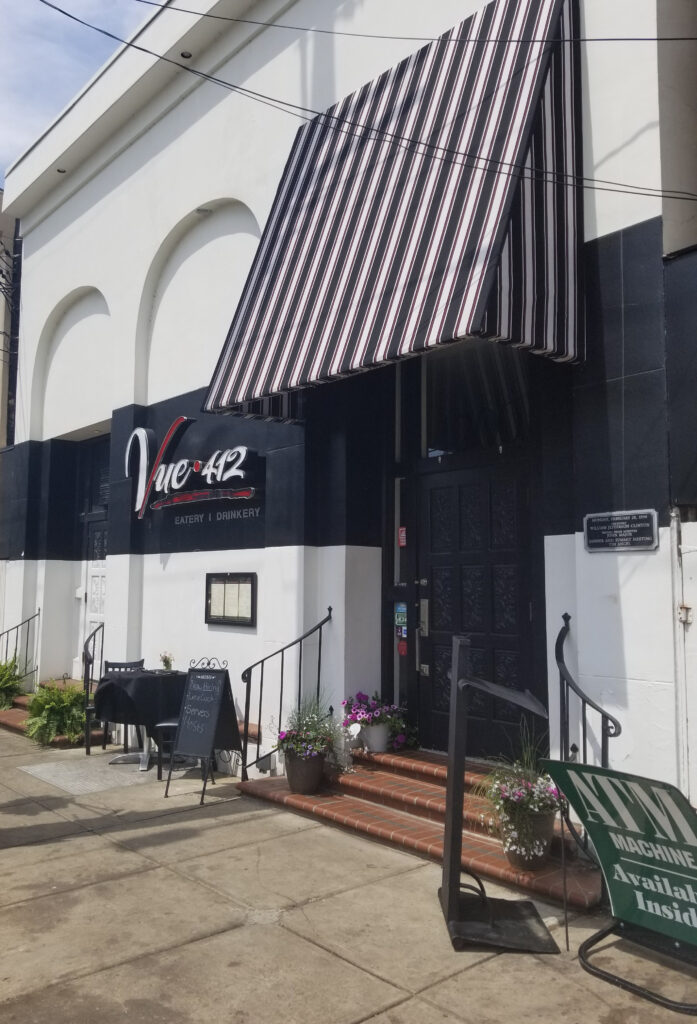 Grand View Saloon – Also located on Mt. Washington, the Grand View Saloon also has an amazing view. Most restaurants are not open for lunch and they are, so head to this spot for lunch. They also have an outside patio to enjoy it from.
Altius – Fine dining on Mt. Washington, eat or drink here if you are looking for the best view of the city.
Shop My Pittsburgh Fashions
Guess Shirt – I love classic Guess shirts because they are stylish and super comfy.
Guess jeans – Guess jeans are one of my favorite jeans to wear because they last a long time and love the way they fit.
Dinner dress – A dinner dress is a must if you visit Pittsburgh in the summer. You can never go wrong with a black dress.
Day time dress – A day time dress is perfect in the summer. Pittsburgh can get kinda hot in summer.
More Pittsburgh Fashions
Overall, Pittsburgh is a one of a kind city with all the hills and viewpoints. That is the list for the best things to do in Pittsburgh. Station Square, Mt. Washington, and the Strip District are must-dos.
Looking for more to do but a little further away? Check out my post on Best Niagara-On-The-Lake Wineries in Canada.
Have any additional questions or comments about Pittsburgh? Please comment below or send me an email!