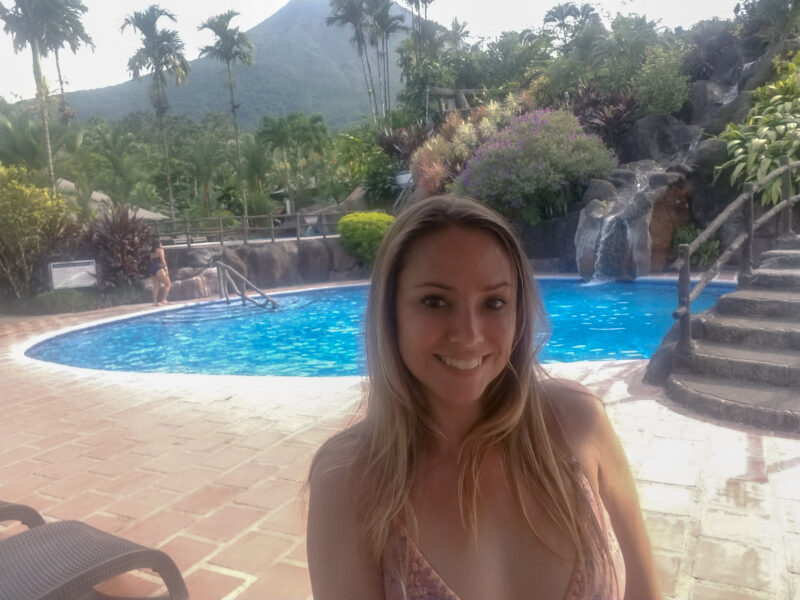 7 Wonderful Days In Costa Rica (Updated 06/2021)
I have put together a Costa Rica 7 day itinerary. This 7-day itinerary includes 2 scenic waterfalls, beaches, jungles, and the Arenal Volcano. My trip took place in the first week of May. I had low season prices with very little rain. The Guanacaste region has a late start for the rainy season. So you can luck out and get good weather at a good price!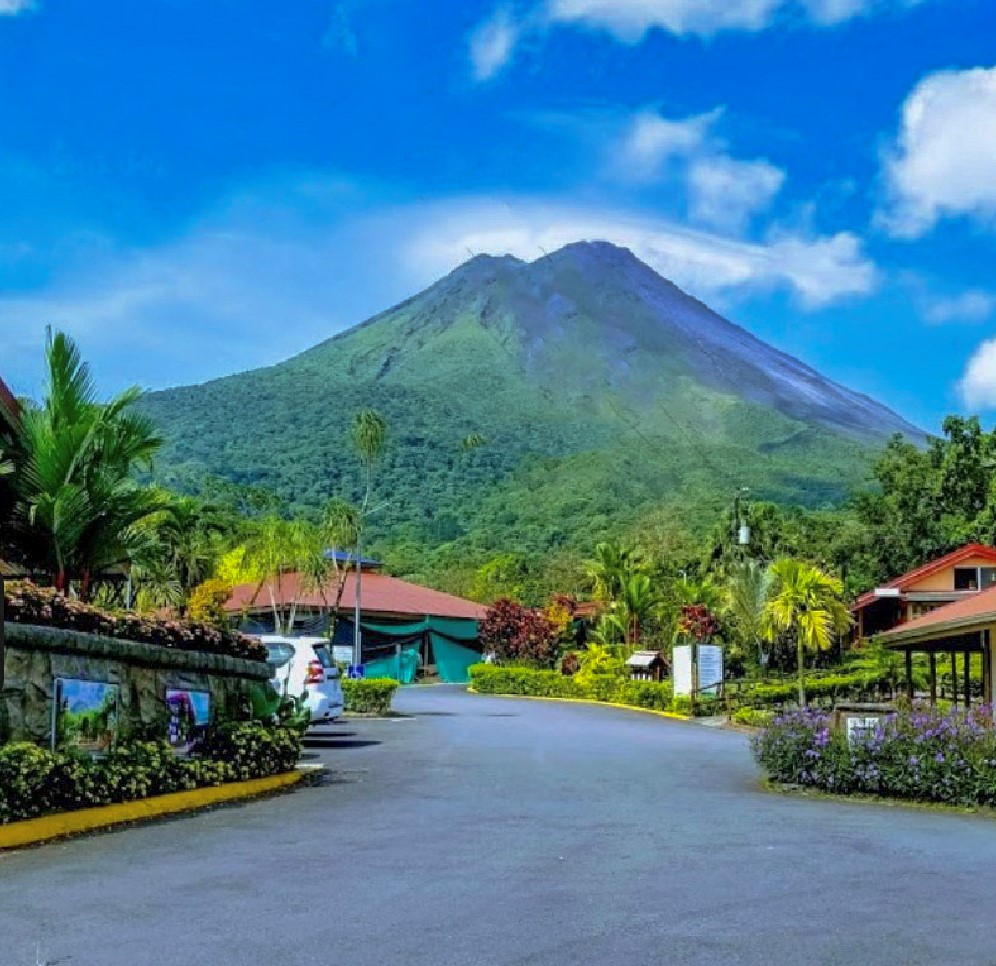 Fly into Liberia or San Jose Airport and drive to La Fortuna/ Arenal Volcano area. I recommend renting an SUV to drive yourself since you will have more freedom to stop and do what you want. We rented an SUV and drove the entire 7 days in Costa Rica. Just be sure to rent the vehicle by a reputable company and get the mandatory insurance that is needed. I used Adobe rent a car and would recommend them. This trip will take approximately 3 hours or more of drive time from Liberia. I also recommend renting a WIFI hotspot so you can use Waze to navigate around. WIFI is limited in Costa Rica but most restaurants and hotels will have WIFI. I also suggest turning off your mobile cellar network on your cellphone, so you are not charged for roaming! If you are wondering what you should pack on your trip, then check out my packing list for Costa Rica.
**Tip – Be careful at the Liberia or San Jose airport. There will be people flagging you down trying to help with your luggage. They are pushy and will cart your luggage and wait while transportation arrives then expect a tip. Grab your luggage and wait for your transportation on your own.
Day 1: Arenal Volcano Hot Springs
The first day of the Costa Rica 7 day itinerary would have to start with a soak in the Costa Rica hot springs. It is very convenient to stay at a hotel that has hot springs on the property. We stayed at The Los Lagos Hotel Spa & Resort which had hot springs at the hotel. I totally recommend this hotel because it had over 10 hot and cold pools, a wet bar, clean rooms, and awesome views of the volcano for a great price ($80 a night in low season). There are free hot springs off the side of the road near The Tabacon Thermal Resort. You can even get a pass at The Los Lagos, The Springs Resort or Baldi Hot Springs if you want to splurge. Many hotels offer day passes for the Arenal Volcano hot springs ranging from $15 to $60 a day. The Costa Rica hot springs are a must-see while visiting Arenal Volcano.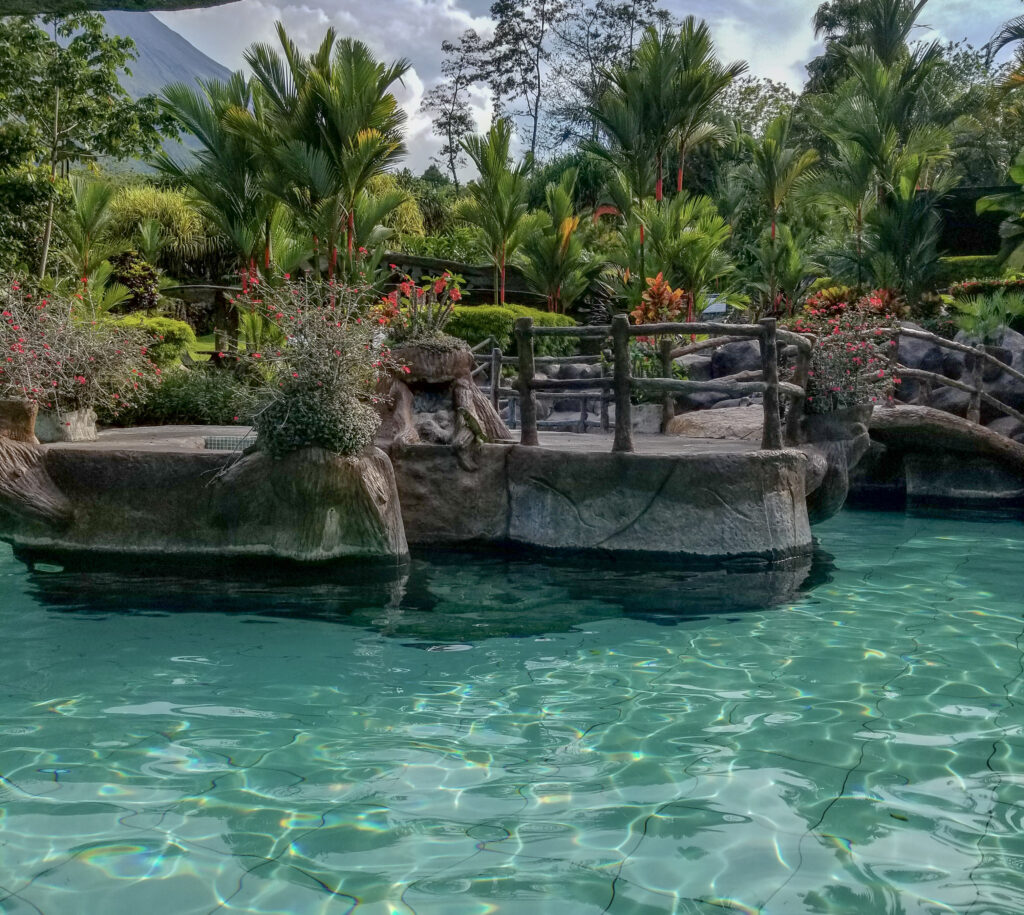 Day 2: La Fortuna Waterfall
Hike to the La Fortuna waterfall in Costa Rica. The waterfall is a short hike and fairly cheap, only costing $15 a person. The hike takes about 20 minutes to finish with tons of stairs to climb. You can swim in the La Fortuna waterfall but be prepared that the water is ice cold even in the hottest months.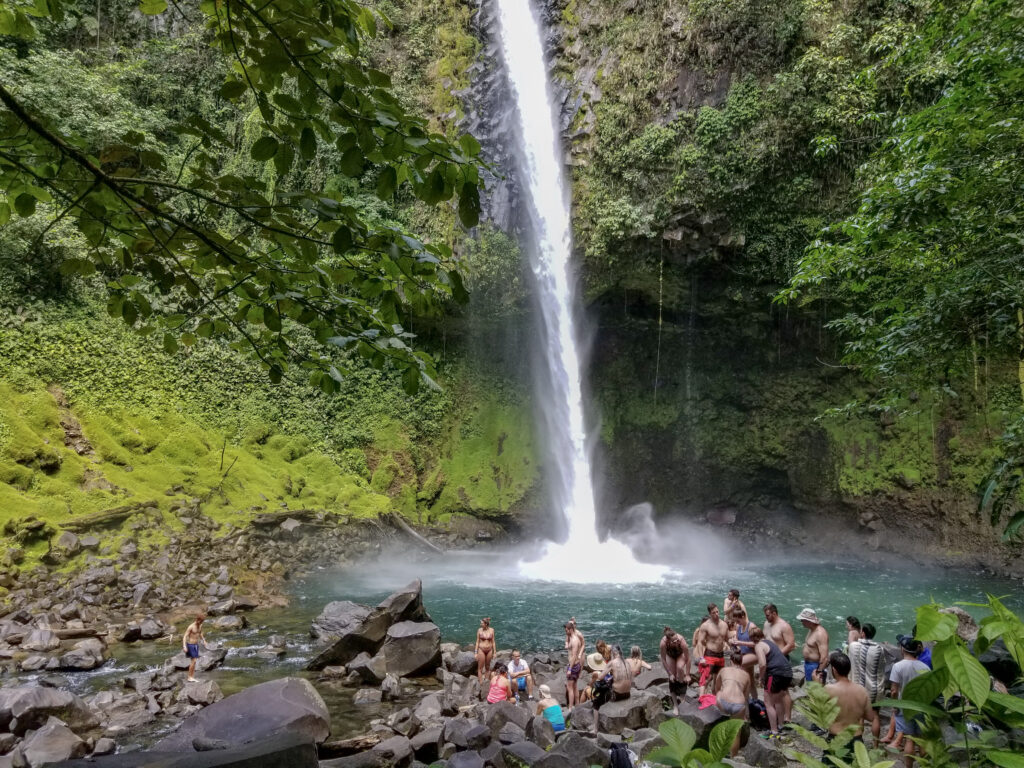 After the waterfall, Head over to Northfields coffee Farm and take a coffee tour. They do a great job of showing you around the farm and explaining how the coffee is grown. The staff and tour guide was very friendly and very knowledgeable They also offer a chocolate tour as well.
Day 3: Mistico Arenal Hanging Bridges Park
Visit the Mistico Arenal hanging bridges Park. The Arenal hanging bridge self-guided tour will cost about $26 per person and the guided tour will cost $40. Now, you do not need a tour guide. However, if you want to spot animals then the tour guide would be the way to go. This park has a 2-mile hike that takes about 2 to 3 hours with great views. The park offers a lot of other attractions but the Arenal hanging bridges are the main attraction.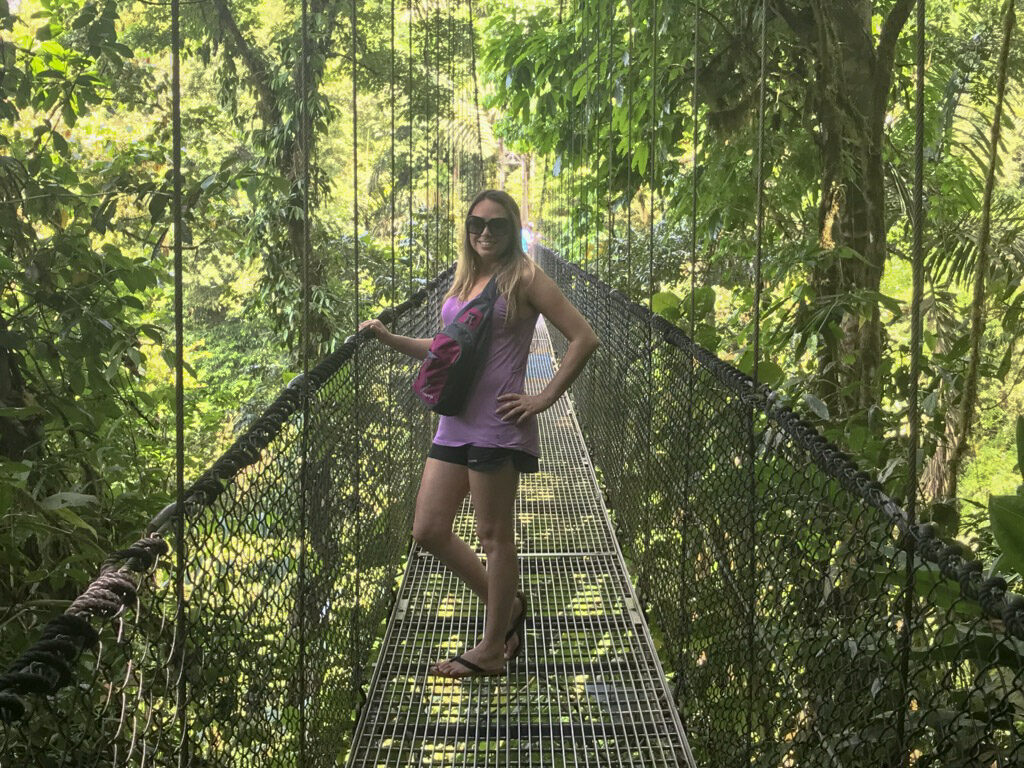 After the Arenal hanging bridges park, zip line at Sky Adventures. I went zip lining and it was quite the experience. They do offer a lot of other activities like the Sky Tram or even mountain biking. It will cost around $80 per person to zip line but is worth it. The zip lines go up to 656 feet high and can reach up to 43 miles per hr. The equipment was in good shape and the instructors were nice and helpful. The zip line has views of the Arenal volcano and lake views.
Day 4: Rio Celeste
Spend one day at the Tenorio Volcano National Park and hike to the Rio Celeste. Now, in rainy season this hike can get muddy. Bring a raincoat and shoes that can get muddy (if rainy season). It costs about $12 per person to enter the Tenorio National Park and arrive before noon. This park stops letting visitors in at 2PM but is open til 4 PM. I recommend hiking on your own without a guide, so you can go at your own pace as I did. Bring sunblock, good walking shoes, bug spray and water on this trip. Now, this park did have many sections to go see like the blue lagoon. Plan for a full day.
The water does really look this blue! The river gets its color from 2 rivers that meet and combine different types of minerals. You can not swim in the water at the Rio Celeste waterfall, but they do have another section where you can swim.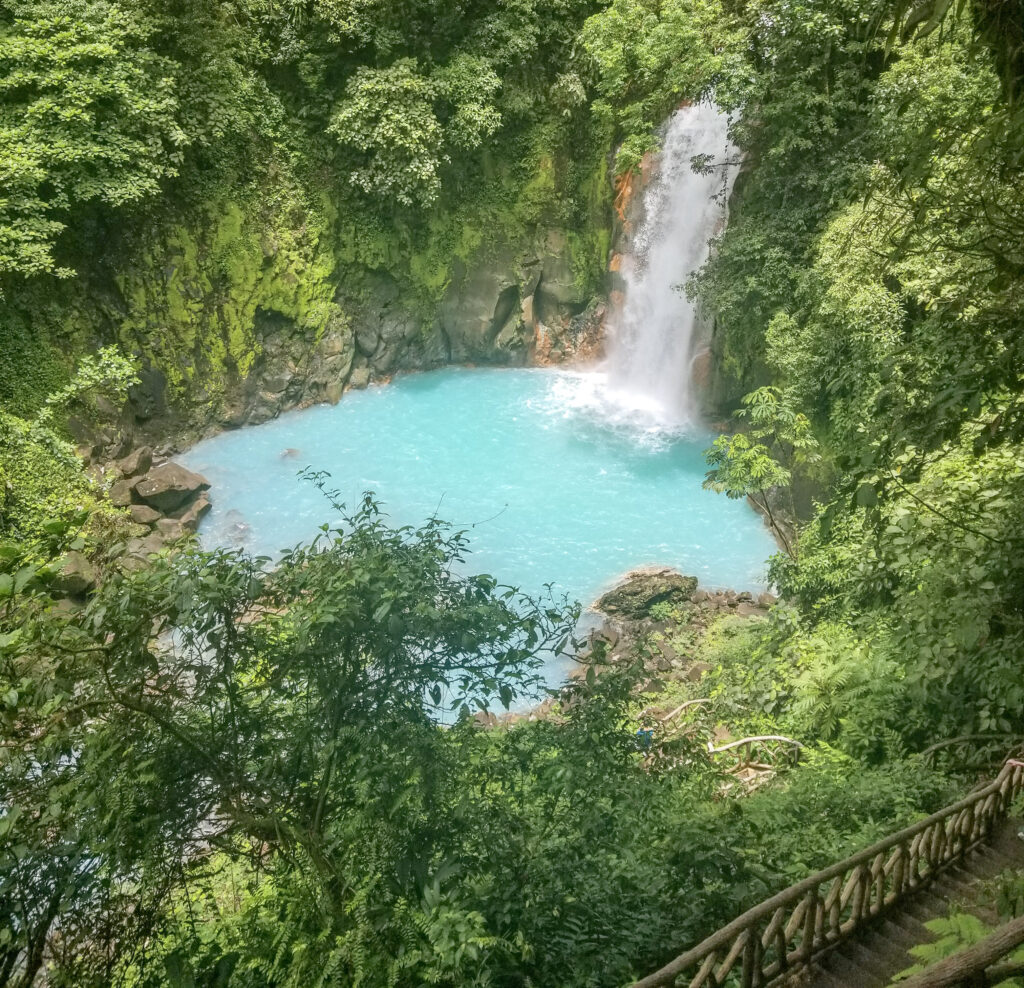 Day 5: Playa Tamarindo
Spend the day surfing! Playa Tamarindo is perfect if you are a beginner surfer or need lessons. There are plenty of places to get surfing lessons and rent a board on Playa Tamarindo. The more advanced surfer should go to Playa Grande or Playa Avellanas where the waves are much larger. Playa Tamarindo was the most populated and touristy beach. There are plenty of restaurants, shops, and nightlife around.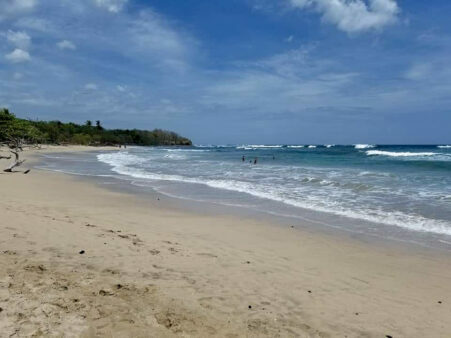 Day 6: Playa Avellanas
Head over to Playa Avellanas which is a small beach town nicknamed "little Hawaii". This beach was my favorite while visiting. Avellanas is great for surfing or a quiet day on the beach. You will need an SUV to get to Playa Avellanas since its off the beaten path.
Go to Lola's on Playa Avellanas but get there early, it fills up quick. The food was mid-priced and worth it for the view. Now, they do charge for parking at this beach and you will need about $5 cash. If you are looking for a more secluded beach stay, then Playa Avellanas area would be great for you.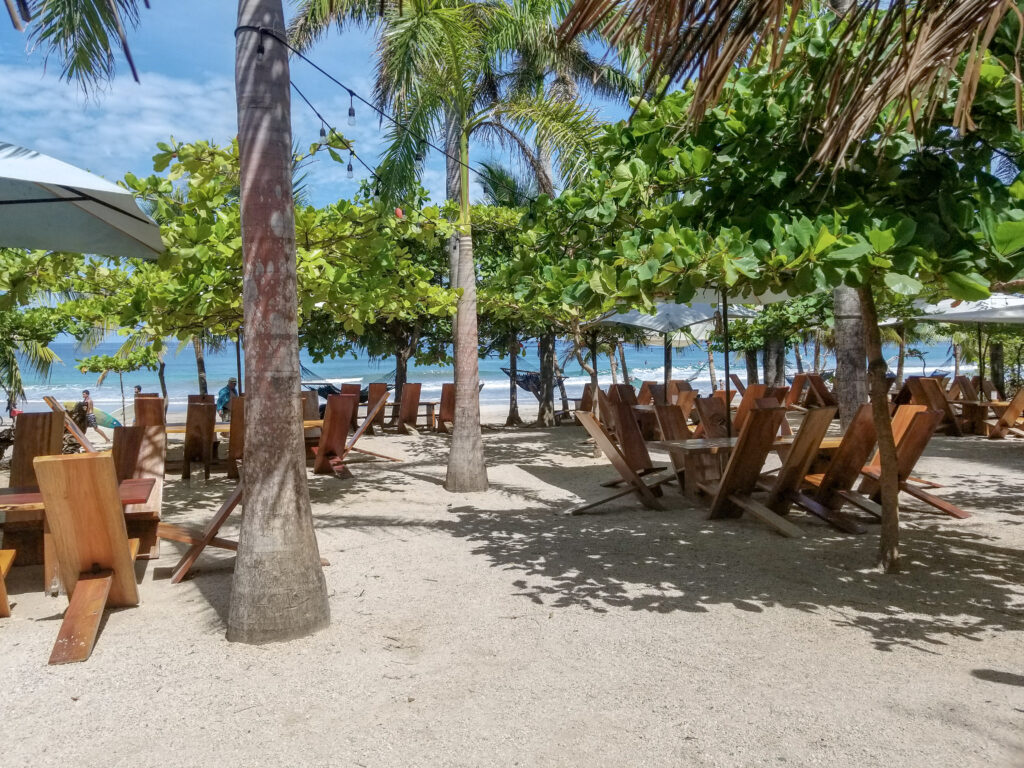 Playa Grande is another beach known for surfing. The waves can get quite big here and is recommended for experienced surfers. If you are a surfer or want to check out another surf town Playa Grande is close to Playa Tamarindo.
Day 7: Horseback Riding in Costa Rica Or ATV
On the last day of the Costa Rica 7 day itinerary, I would go ATV riding or Horseback Riding on the beach. There are many companies that offer tours with horses or ATVs. You can look on Trip Advisor for a reputable company.
We met a local on the beach with a horse and paid him cash to ride a horse. I don't recommend doing this because you don't know if the horses are well trained and it could be dangerous. We lucked out and had nice horses and the owner taught us how to ride. However, the tour would be a better option and much safer. You will get to ride for longer and see more with the tour.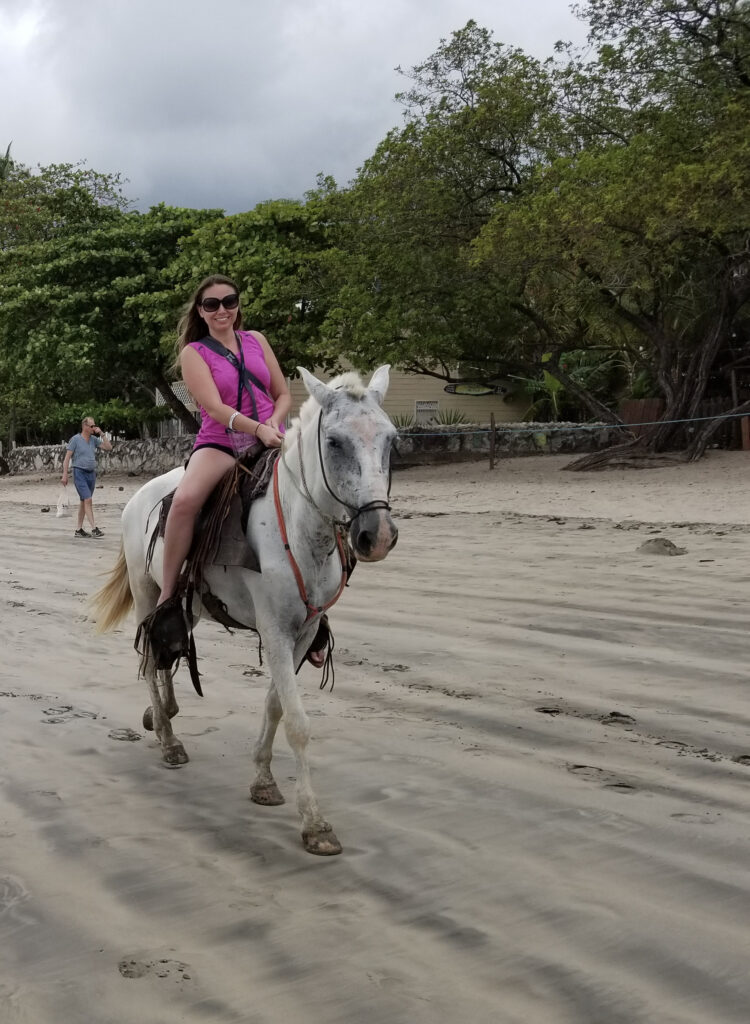 Where To Stay For One Week In Costa Rica:
This is where I stayed for one week in Costa Rica. I recommend all 3 of these hotels since I had a great experience.

Arenal Volcano Area – Los Lagos Spa & Resort. A mid-priced hotel that was a great value for the money. I paid about $60 a night and had a volcano view from my room. There were many hot springs at the hotel along with cold pools. This hotel was excellent for the price and a hidden gem. Stay here to experience the Costa Rica hot springs! View Photos & Reviews

Rio Celeste Area– Hotel Rio Celeste Hideaway. This luxury hotel has private bungalows with a jacuzzi tub and an outdoor shower. The hotel is located on the Rio Celeste river and you can swim behind the hotel. This hotel exceeded my expectations! This will run around $130 a night. Click here to check out the hotel. View Hotel

Playa Tamarindo – Tamarindo Diria Resort. This beachfront resort has 2 pools on the ocean. This hotel is walking distance to restaurants, shops, and bars. This hotel was about $130 a night and was worth it. The best part about this hotel was the oceanfront pools. View Photos Of Hotel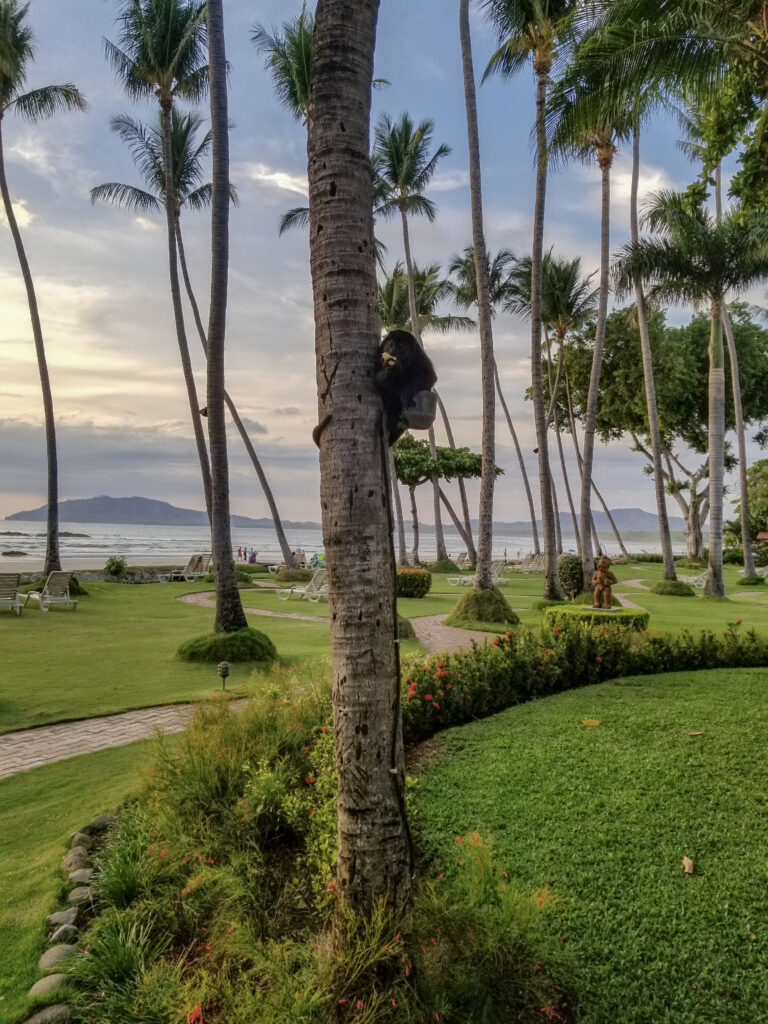 Places To Eat For 7 Days In Costa Rica:
**Tip – The food was the best in La Fortuna/ Arenal area. If you are going to splurge on any food, do it in La Fortuna area!
Budget – La Hormiga Soda. La Hormiga had tasty food for only a few dollars! This is a great place to eat and save money. This is where many of the locals eat. Try the iced tea here because it was delicious!
Mid Priced: Ancho'io Pizzeria. Great Pizza! The food here did taste really fresh. The staff was friendly and attentive.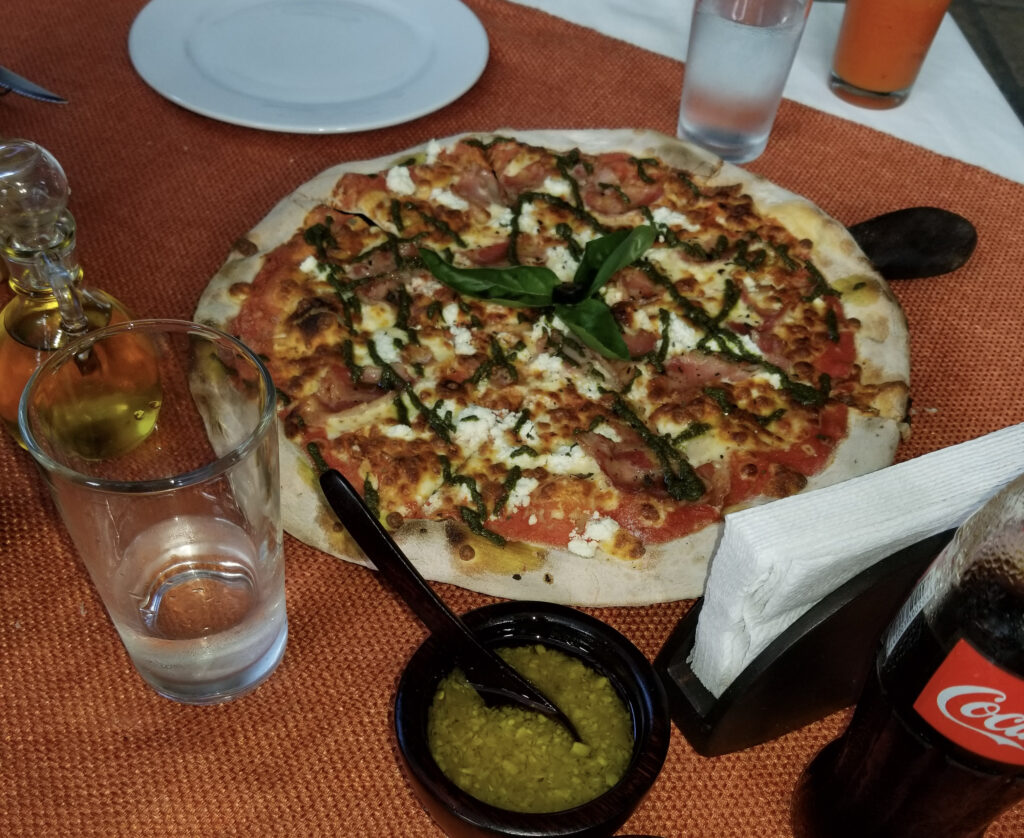 High End – Don Rufino. This is in downtown La Fortuna and had delicious steak. The food here comes from a local farm and is fresh.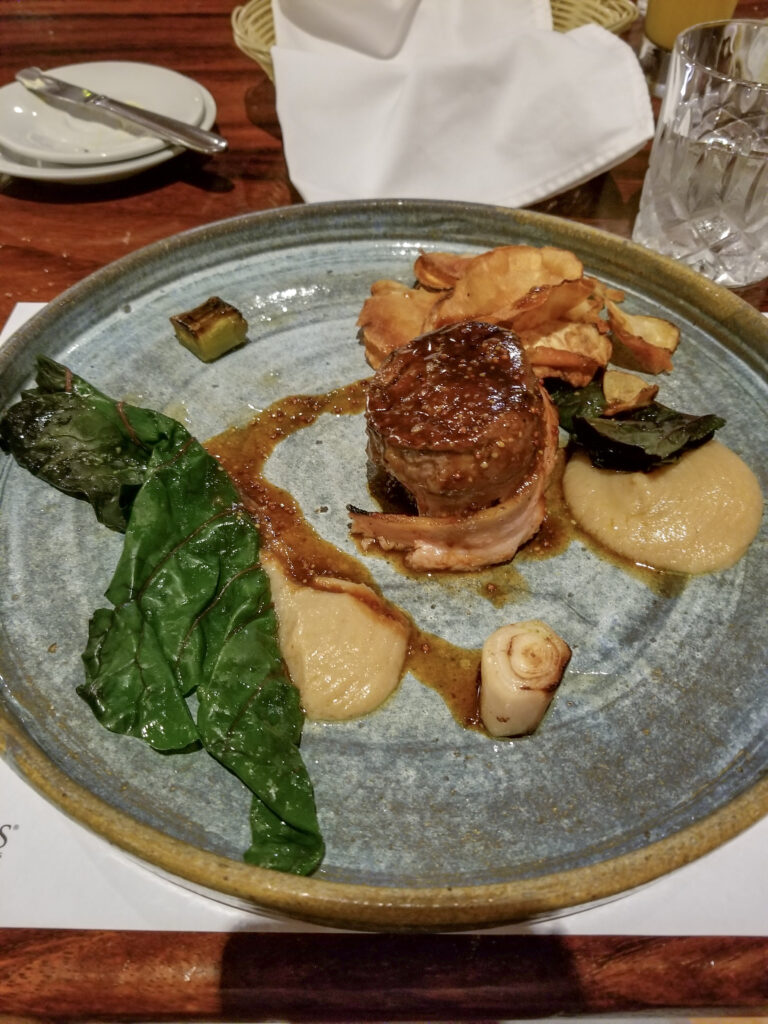 Flying To Costa Rica For A 7 Day Trip:
I flew to Costa Rica with Southwest airlines. I have flown with southwest several times and always have a good flight. This time I booked directly with them because it was the cheapest. They have a flight calendar and you can search for flights by the cheapest days. They will also give you a $200 statement credit if you get the credit card. So that's $200 off your flight just for getting the credit card. Not bad!
You can also use Sky Scanner and watch flight prices to get the best deal. You can sign up for alerts and get an email for a flight you want to take. Sky scanner also has a flight calendar and you can search for flights on the cheapest days. They have an easy to use app that is good on the go. I also use Skyscanner frequently.
What To Wear To Costa Rica
Here are some items that you should pack for 7 days in Costa Rica. In the rainy season, you should bring waterproof or water friendly shoes. I would pack thin clothes that dry quick.
That sums up the Costa Rica 7 day itinerary. If you have any questions, please reach by email.
For a full guide on what to pack for Costa Rica check out this blog post. What To Pack For Costa Rica