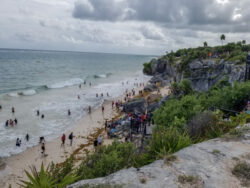 The Ultimate Tulum Travel Guide & Travel Tips
This is a must-read Tulum travel guide that provides honest Tulum travel tips. This guide offers tips for getting around Tulum, when to visit and where to stay. Before traveling abroad it's always a good idea to check for travel advisories. US Travel.state.gov
1. How To Get To Tulum
Travel guide tip #1 is to fly into Cancun and take a taxi or rent a car to get to and from Tulum. It is not recommended to get a private or shared shuttle van. The private shuttle vans can run late or not even show up! The private shuttle vans do not take responsibility for missed flights either, so if you miss your flight because they don't show then you have to buy another flight. I ended up having to pay a taxi $80 to drive me to the airport when I already paid and had a shuttle van scheduled. The van never showed, so I double paid to get to the airport but better than missing my flight. I would recommend a taxi or rental car to avoid this issue. The Tulum taxi cabs are easy to work with and communicate with. It takes about 2 hours to drive from the airport to Tulum.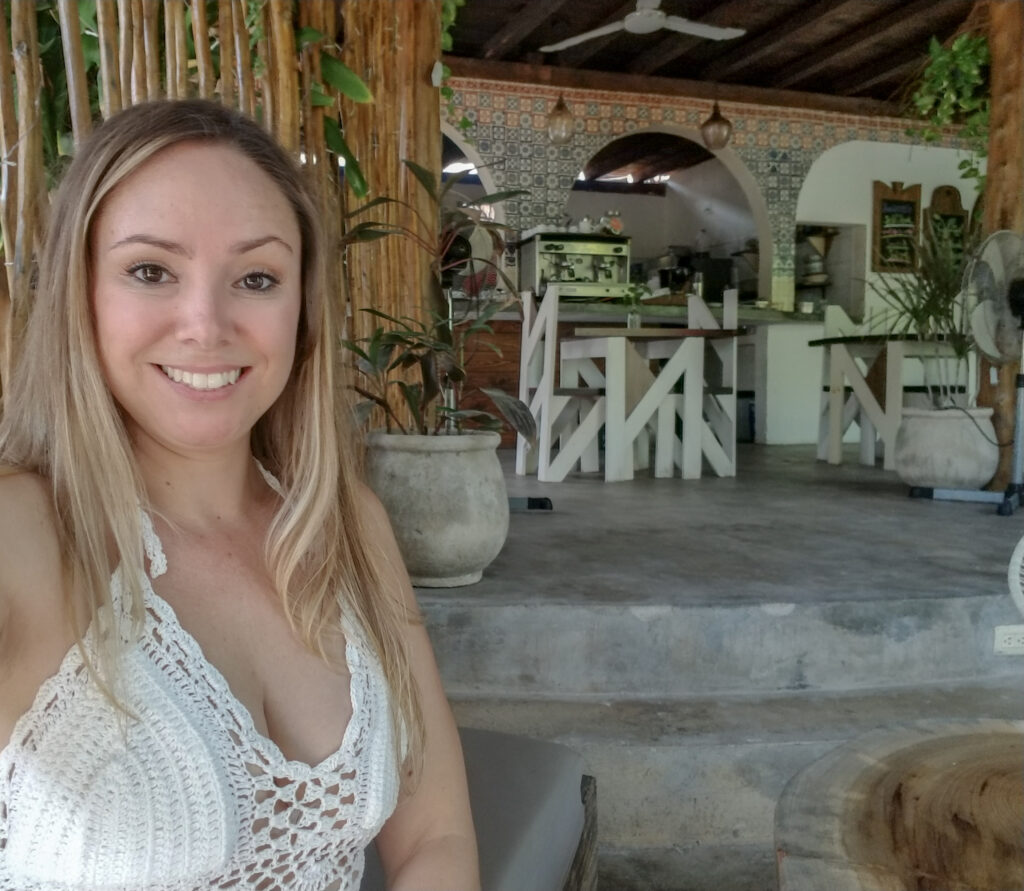 ADO Bus
Another option is to take a bus from Cancun to Tulum. You would need to switch buses in Playa Del Carmen. This route is the longest but the cheapest. If you are interested in meeting the locals or fellow travelers, the bus would be a good option. Otherwise, I would recommend renting a car or getting a cab to save time and for comfort.
Renting A Car
Renting a car definitely gives you the most freedom and ability to explore. You do not need to get collision coverage if you live in the US. Be sure you have a credit card that has supplemental rental car coverage. You can use this credit card for collision coverage. The best way to attain this is to call the bank and they can provide you a letter with a description of the coverage. You will need to get mandatory liability coverage though. Be prepared to put a deposit of about $1000. I had a great experience with Avis car rental, so I recommend them.
Transportation Around Tulum
While in Tulum beach area you do not need a car. Most hotels offer bikes that are included with the stay. Also, cabs are very easily accessible at fair rates. Ridesharing (Uber & Lyft) is not an option in the Quintana Roo region. Make sure you understand the rate or final price before getting into the car. This will prevent you from getting into a cab and getting stuck with a large cab price! You can also try to negotiate the taxi rate before the ride if you are up for it. I personally did not try to negotiate since most of my rates were only $5.
2. Using An ATM
The next Tulum travel guide tip is to not use any free-standing ATMs. I recommend only using the ATMs provided by the bank. The freestanding ATMs on the street or in restaurants could be used to steal your money, whether it is electronically or in person. Again, only go to the banks to withdraw money!
The last part is important because generally in Tulum, they are cash only. It is easier to deal with merchants and restaurants in cash. Some places will accept US dollars, but it could cost you more money. It is best to pay in Pesos. The best exchange rate will be provided by your bank. You can order Pesos from your bank a week or two before. A rule of thumb is to have some cash on you then if you run out, go to the ATM.
3. Don't Drink The Tap Water
Another Tulum travel guide tip is to be sure to drink bottled water or filtered water while in Tulum. One way to tell if restaurants are using filter water, the ice cubes will have a hole in it. Be cautious if a restaurant washes off fruits or vegetables in tap water, this could cause issues.
4. When To Visit Tulum Mexico
Avoid traveling to Tulum during the holidays ( Christmas and New Years). The prices are literally tripled! I would go in low season or even shoulder season (late April to mid-December) to have fewer crowds.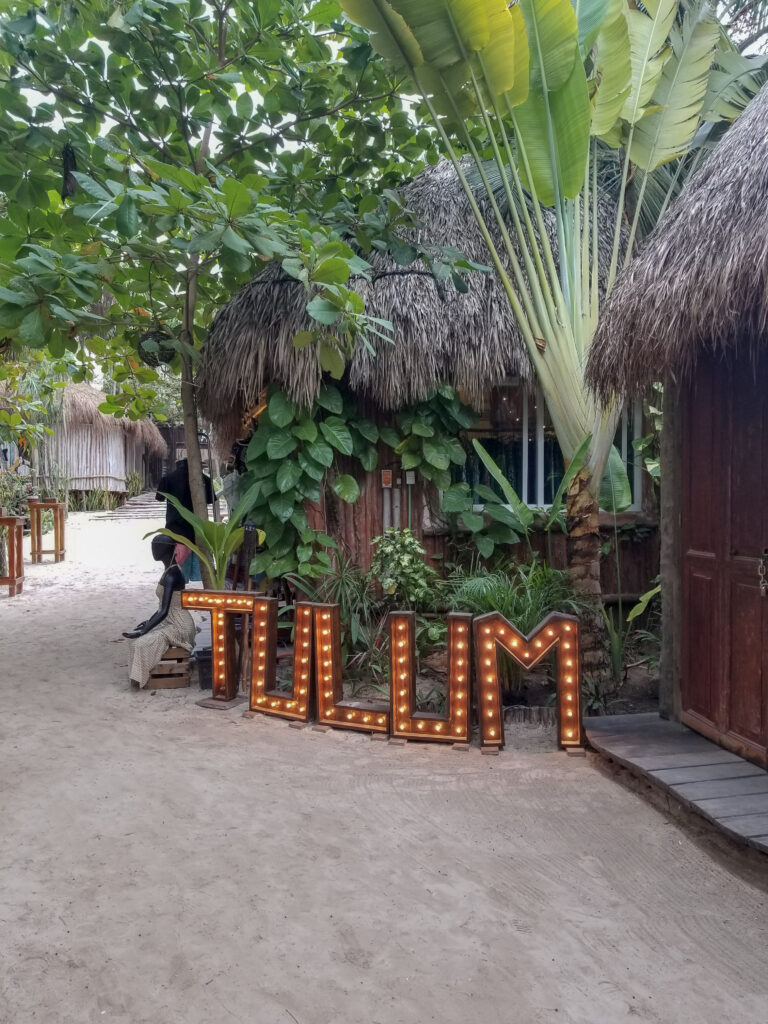 5. Tulum Shopping Tips
Downtown Tulum is like a 30 min bike ride from the beach or a 10 min cab ride. Visit this area for cheap souvenirs. Everything will be cheaper in downtown Tulum area. The Tulum beach area is touristy and prices will be higher. You can negotiate the prices if you are up to it.
The grocery store is actually a good place to buy a bottle of Tequila for a good price. Check out the Chedraui in Tulum. Chedraui had a good selection of Tequila. The tequila will most likely be half the price in Mexico depending on the brand. I bought a bottle of Corralejo Anejo for only like $20 when it is $38 here in the US.
6. Tulum Is Off The Grid
Tulum beach is off the grid and some hotels do not have ac, tv, or hot water. That's right, so it's kind of like glamping. This area of Tulum runs on generators. Some places even turn off the electric or generator at night. Be sure to check and make sure what the hotel offers! Most hotels do have WIFI but it can be limited. Depending on when you go, you may not need ac.
7. Where To Stay In Tulum
I would stay on Tulum Beach (hotel Zone) area because you are close to everything. By staying on the beach, you can ride up and down the road for food or shopping. It was very convenient to stay on the beach! It saved a lot of time staying on the beach. Be prepared that the main beach road in Tulum is very narrow. Most parts of the road do not have a sidewalk for bikes or walkers. The bikes share the road with cars. Now, staying on Tulum beach does cost more money but is worth it!
8. Best Hotels in Tulum
Amansala Resort – This 3-star resort has a pool and hot tub facing the beach. Bikes are included if you stay at this hotel. We had lunch here and had great service and food. They let us hang out after lunch and use the amenities! They were super friendly. This hotel can cost as low as $100 a night in the low season! You might have to be flexible with the dates to get that price, some nights are $180 a night. This is definitely one of the best hotels in Tulum.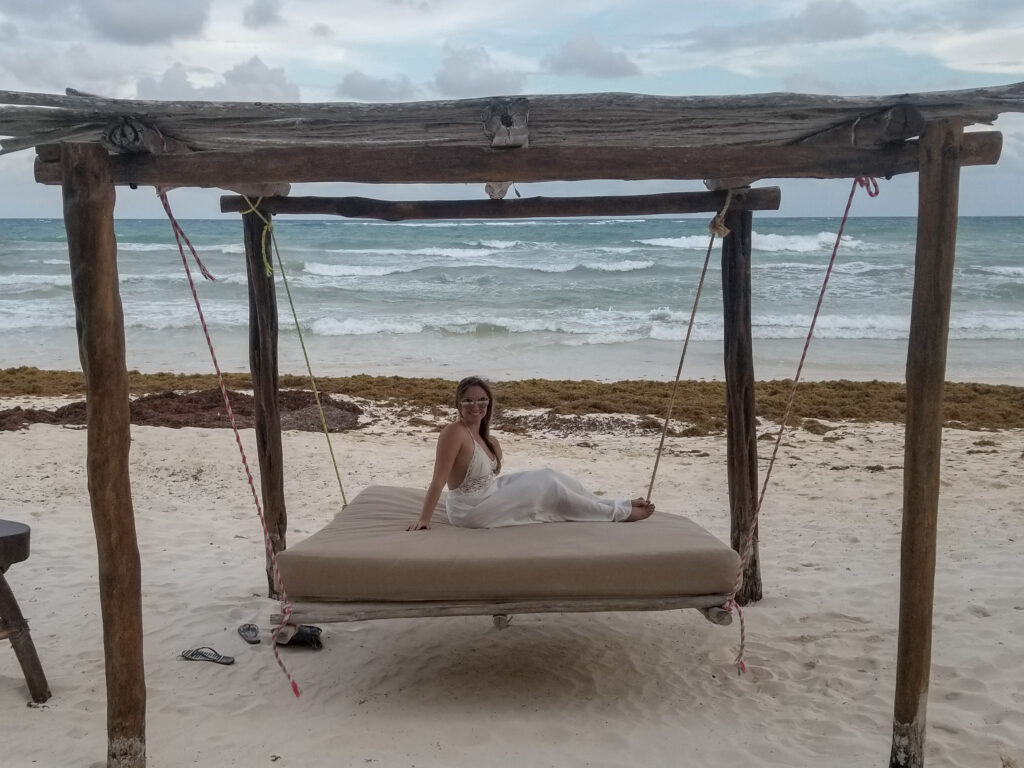 Ahau Tulum – Beachfront property that is a yoga retreat. They offer daily yoga and meditation classes with the view of the ocean. Some hotel rooms do have ac units. We had breakfast here and the food, coffee, and service were great. They had an amazing view of the sunrise and a nice setup. The ambiance of this resort was so relaxing and peaceful.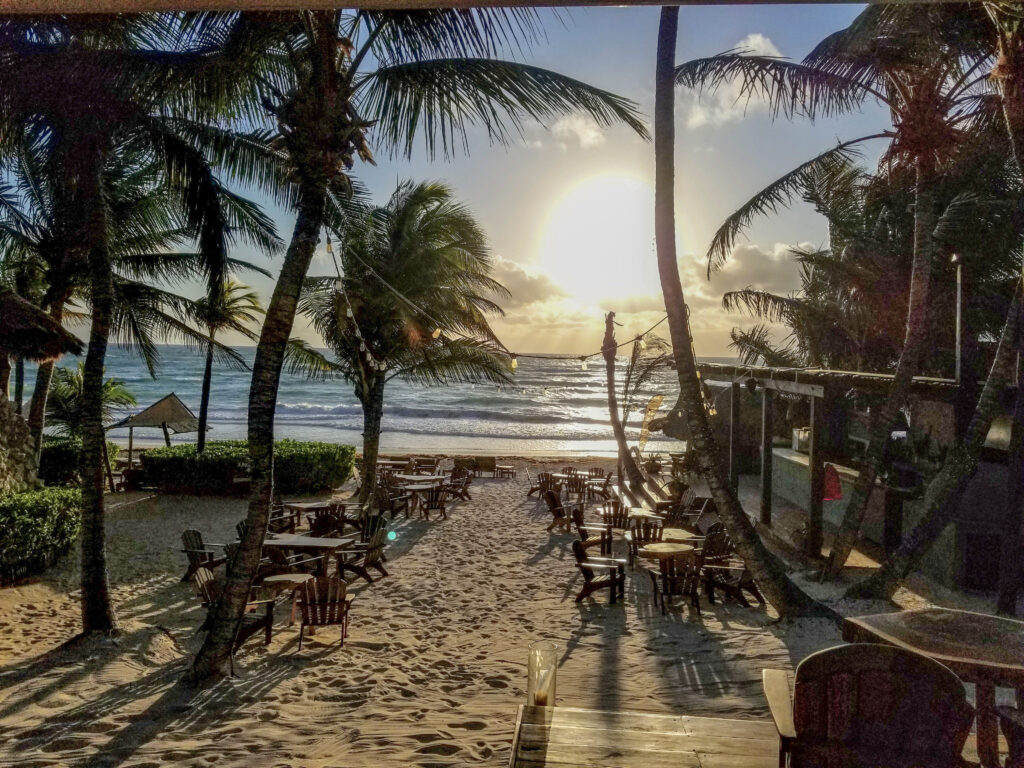 Azulik – This is a luxury treehouse hotel that is beachfront for adults only. They have a nice restaurant and bar (kin Toh). This hotel does not have ac but does have an ocean breeze. The rooms all have lovely ocean views. They have an Ik Lab with different galleries and exhibits.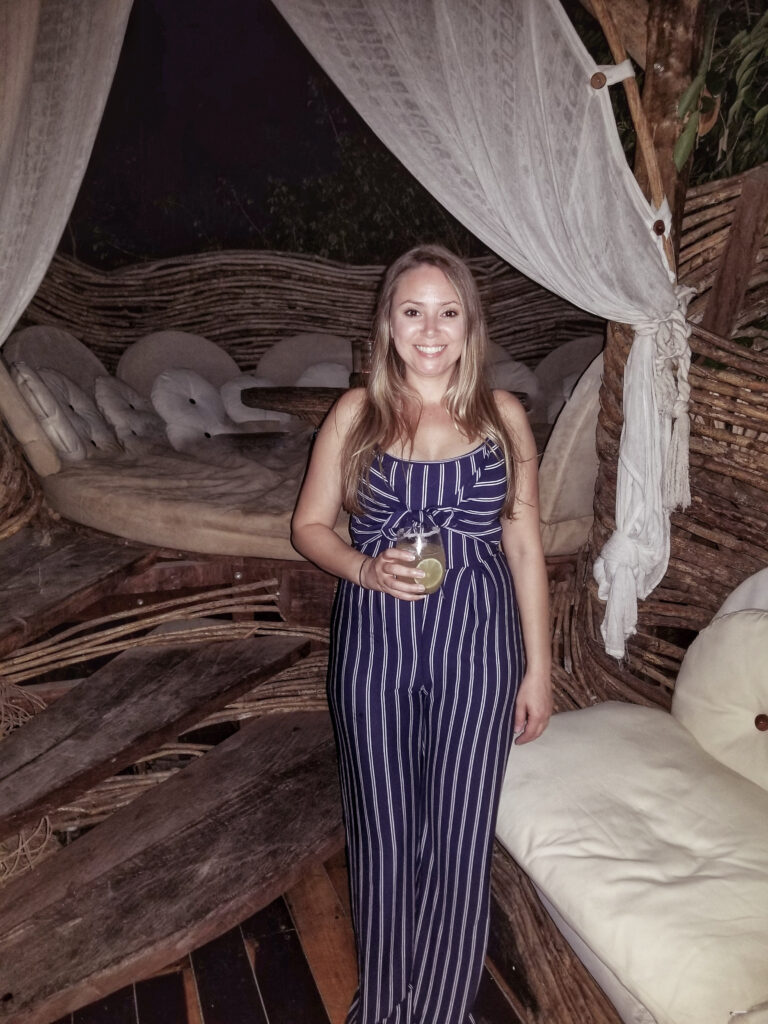 Casa Malca – This 4-star hotel used to be Pablo Escobar's mansion. It is oceanfront with an underground pool and high-end restaurant and bar. I stopped at the Philosophy bar and had a drink. The bartenders were friendly and the drinks were good.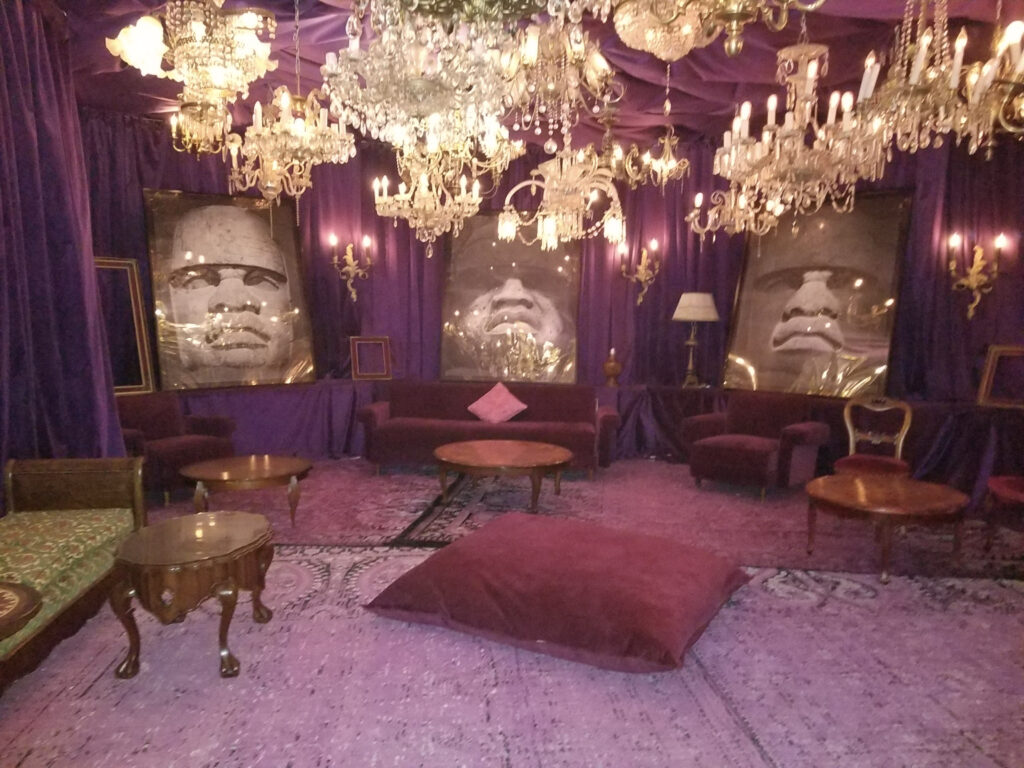 9. Tulum Pool & Beach Club Passes
Some hotels on the beach offer a day pass to use the pool, hot tub and or beach. It is based on availability. I know the Amansala Hotel offers a day pass for $25 that lets you into the pool, hot tub, and the beach chairs. Some Beach Clubs will let you have access to amenities if you eat lunch there (some have minimums).
Shop Tulum Fashion
Looking for more travel guides for Mexico? Check out these Mexico Travel Guides.
Finally, that sums up my Tulum travel guide. Just be sure to check all the travel advisories before leaving. Reach out to me by email if you have any questions.
Check out my blog post on the best things to do in Riveria Maya.