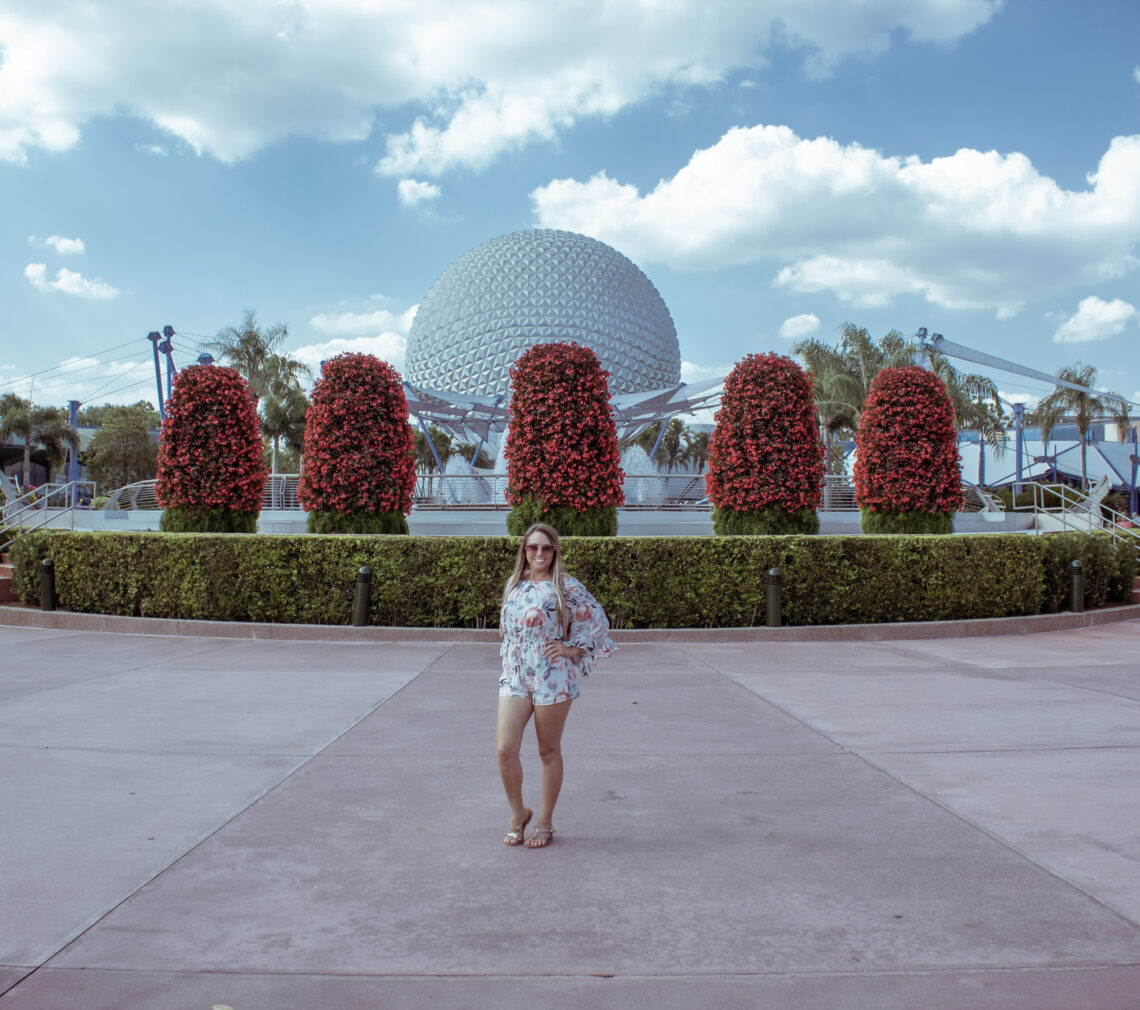 Best Things To Do In Orlando For Adults (Updated 08/2020)
Here is a list of things to do in Orlando for adults. This guide will go over the best restaurants to eat at, the best hotels to stay at, and exciting stuff to do in Orlando. Orlando is known for its theme parks and stuff to do for families and kids, but Orlando is also the perfect spot for adults or couples too. Read to find out how to stay in a 4-star hotel for free for one night!
Epcot
First, Epcot is on top of my list for things to do in Orlando for adults. They have the Flower and Garden Festival from March to June every year. During the Flower and Graden Festival, Epcot has amazing garden sculptures around the park. Then the Food and Wine Festival is from August til November which brings in wine from all around the world. Epcot features celebrity chef appearances and live concerts.
Universal Studios
The second best thing to do in Orlando for adults would be Universal. Universal Studios is the park you want if you are looking for the best roller coaster rides in Orlando. They have more adult rides than any other theme park in Orlando. Save time and download the app to find wait times for rides or get the express pass to skip the lines. The wait times can get up to 85 minutes long.
Islands of Adventure
Third, some more fun stuff to do in Orlando is Islands of Adventure. It's the best of both worlds. It offers roller coasters like The Incredible Hulk and some water rides like Popeye & Bluto's Rat Barges. Islands of Adventure has a ride for everyone.
Be sure to show up early to get the most out of your trip. The parking lot is huge and take a photo of the section where you parked. If you are limited on time, you can purchase an express pass for about $90. Another option is to stay at a premier universal hotel then you get a complimentary express pass. You can also get early access to the parks by staying at one of the Universal hotels.
Universal Hotels
Guests who stay at a Premier Universal Hotel will enjoy extra benefits. You will get early access to Universal, Islands of Adventure and or Volcano Bay. Hotel guests will receive a free unlimited pass to skip the lines at all Universal parks and priority seating at restaurants. Universal hotels provide a water taxi to the parks as well. Below are the participating hotels with the best benefits.
Loews Portofino Bay Hotel – View photos and reviews here.
Hard Rock Hotel – Check out the hotel here.
Loews Royal Pacific Hotel – See the hotel looks like and read reviews here.
Water Parks
Volcano Bay – This is the newest water park to the Orlando area. Say goodbye to waiting in long lines for a slide. This park actually gives you a watch and it goes off once it's your time to go on the slide. It's called the Tapu Tapu watch which works as a virtual line.
Volcano Bay has it all from body slides, lazy rivers, drop slides, raft rides, and even water coasters. Tickets are about $80 a person.
Aquatica – Next, Aquatica is Sea World's waterpark and is also one of the best water parks in Orlando. Visit Monday to Friday for fewer crowds and lower prices. It's also best to book a minimum of 1 day in advance to save money as well. This park is about half the price of Volcano Bay, so come here if you want to save money!
Downtown Orlando
Another fun thing to do in Orlando is to check out the downtown area. There are plenty of bars and restaurants near Church St. This is a great spot to come to get away from the touristy areas. This is where a lot of the local's hangout.
Lake Eola – This lake has tons of swans that you can feed! There is also a swan paddleboat ride on the lake that costs about $15 a person for about 30 minutes.
**Tip Be sure to bring some quarters with you to Lake Eola. It costs only .25 to feed the Swans.
Hanson Shoe repair – This is an incredible speakeasy bar with a rooftop. Be sure to look on Facebook or Twitter to get the password to the speakeasy. You will need it after 8 PM. They will not let you in without it!
Gringos Locos – This place has the best tacos that I have ever had. This is a must-do if you love tacos or Mexican food. I had the Double D tacos which are soft and hard shell tacos that were amazing. This is the most popular item on the menu and they have actually won awards for it.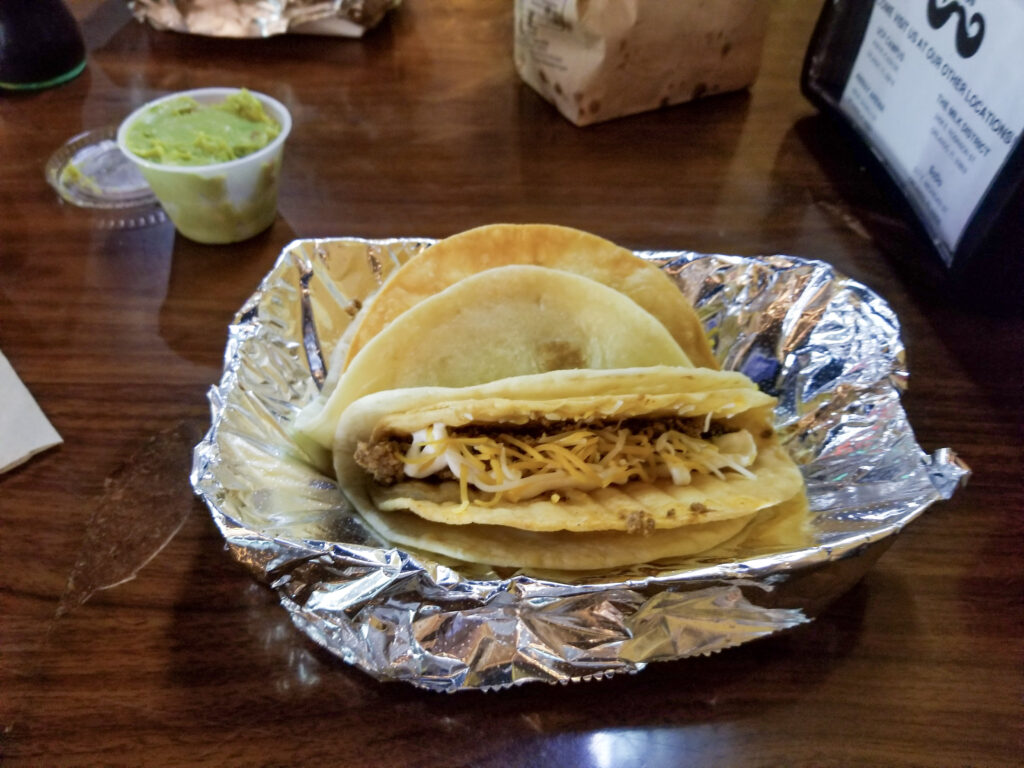 Things To Do In Disney Springs
Disney Springs is full of things to do in Orlando for adults. This includes restaurants, entertainment, activities, and shops. There is something to do that fits everyone's interests. I have listed my favorite places in Disney Springs.
House of Blues – Stop here for good food and music all in one. House of Blues is great if you are looking for a rock or acoustic show. They have live music every night.
Helium Balloon Rides – Aerophile at Disney Springs offers hot air balloon rides that give you a view from 10 miles away. The balloon holds up to 29 people at once. It costs $20 each for adults.
Vintage Ampicar – Cruise lake Buena Vista in style with this ride. It's a 1960s car that drives on land and is also a boat. This will cost $125 and fits 3 to 4 people. It comes with a captain and lasts about 20 min.
Blaze Pizza – Blaze is my go-to place for pizza. They have fresh pizza that is made in front of you and it won't break your bank. You can build your own pizza and select the toppings or choose one of their specialty pizzas.
City Walk
Another adult-friendly place to go in Orlando. City Walk is actually in front of the entrance of Universal Studios and Islands Of Adventure. It is free to get into City walk. There is free parking after 6 pm except on Halloween Horror Nights.
Toothsome Chocolate Emporium – This is the place to go if you have a sweet tooth. They have huge, tasty milkshakes and desserts.
Blue Man Group – This group is a mix of comedy, music, and theater that puts on a unique show. You will have to purchase a ticket to see this group. The tickets cost around $60.00 a person. Be sure to buy in advance to save $10 on each ticket!
Where To Stay In Orlando
Grand Bohemian Hotel – This is the perfect hotel for you if you planning on going to downtown Orlando. This is walking distance to many restaurants and bars downtown. They also have a Bohemian style pool with a hot tub. The rooms are large with a great view of the city.
**Tip You can actually stay at The Grand Bohemian hotel at no charge for 1 night. You have to go to the website and select a room to book. At the very bottom of the page, you will see a credit card offer. Then you will be prompted to get a Marriott Bonvoy Boundless credit card with a $250 credit statement with your first purchase. There is a $99 annual fee after the first year but you do get 1 free night stay a year.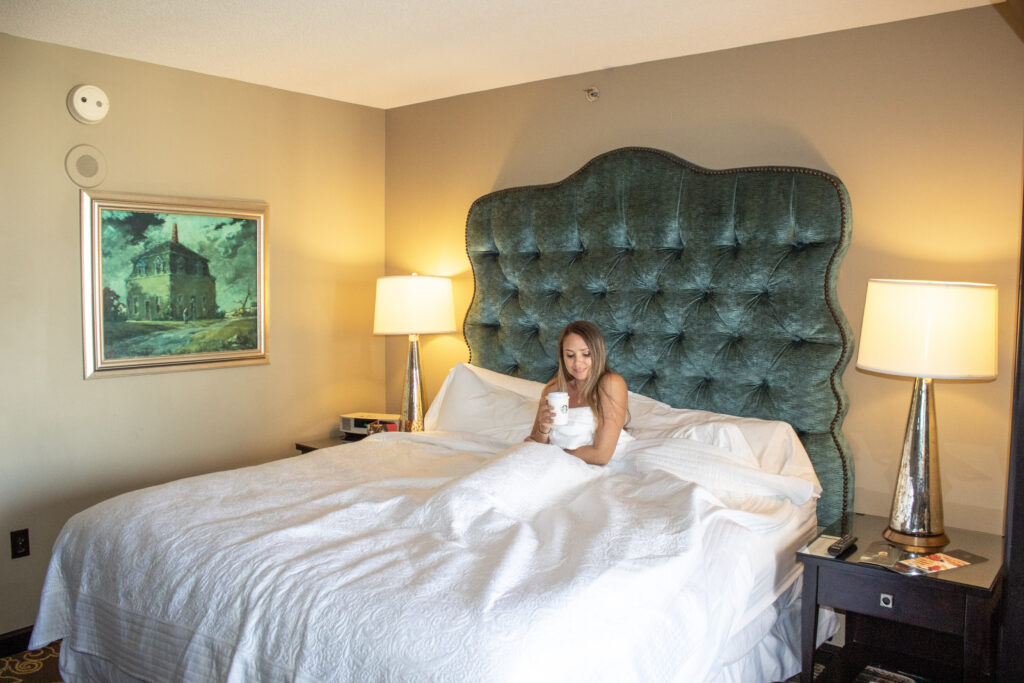 Grand Floridian Resort & Spa – This is the hotel you want to stay at if you are going to any of the Disney parks. It has a monorail to bring you to the park. Orlando has very heavy traffic and this is 1 way to beat the traffic.
The hotel also has a nice pool with waterslides, top-notch restaurants, and an excellent spa. Don't forget to stop by the Tea room for some tea.
Grand Hyatt Regency Cypress – This hotel is close to the theme and water parks. The best part about this hotel would be the swimming area. They have 2 swimming pools with caves and bridges. They also offer kayaks, bicycles, paddleboards and water bikes free of charge. This hotel has plenty to do for the price.
What To Wear In Orlando
It gets extremely hot in Orlando and there isn't much of a breeze. I would wear lightweight clothes from April to September. In winter, you can wear a pair of jeans, a sweater, and comfortable walking shoes.
Jean shorts – Shorts are great if you plan on going on any roller coasters.
Dress – Wear a dress to Epcot or a water park.
Romper – A romper is a great outfit for a theme park.
Dress – A casual dress is perfect for downtown Orlando for dinner.
Swimsuit – Bring a swimsuit for a pool or waterpark day.
Sandals – You can never go wrong with sandals in Florida.
Shirt – Wear a t-shirt to a theme park or during the day.
Heels – You will need a pair of heels for a night out in downtown Orlando.
Minnie Mouse Ears – These ears are very similar to the ones they have at Disney but they are half the price and just as cute!
Orlando Tips
**Tip #1 The Walmart near Disney sells the mickey mouse ears for around $6. These are not the same as the ears they sell at Disney, but if you want to save money it is an option. The Walmart ears are black and have a pink or red bow on them. Disney charges around $30 for their mickey mouse ears.
** Tip #2 Purchase Disney souvenirs at Walmart for a fraction of the price! Walmart has coffee mugs, key chains and more. They have about 4 aisles of Disney stuff.
**Tip #3 Travel Insurance is great to have if you are traveling internationally. You can get coverage for medical and or your belongings. I would look into this because this can save you money if something happens on your trip.
This sums up my list of things to do in Orlando for adults. Orlando has plenty for adults or couples to do and everything isn't just for families. Downtown Orlando is great if you want more of an authentic Orlando experience. The best theme parks for roller coasters are Universal Studios and Islands of Adventure.
Heading to Miami anytime soon? Check out the Miami post here.
Looking for more blogs on Florida? Then check out this list of the 40 top blogs in Florida