Travel Itinerary For 1 Perfect Day In Paris
This Paris guide will help you choose the best place to stay, eat and play while in Paris, France for only 1 day. Paris is split into 20 arrondissements but you should only visit a few to get the most out of your one day visit to Paris. You could easily spend a week or two in Paris, so this guide is going to give you the places you must see in Paris in a crunch. This Paris one day itinerary will focus on the main attractions.
You should stick with the main attractions and the ones that are the closest to get the most out of your day trip to Paris. This guide will focus on arrondissements 1 to 5. Now, you can get around these areas just fine with the metro. I recommend buying a 10 pack of metro tickets at the metro station or you can buy single tickets. I suggest a 10 pack because you will have plenty for the entire day and won't have to waste time at the ticket machine.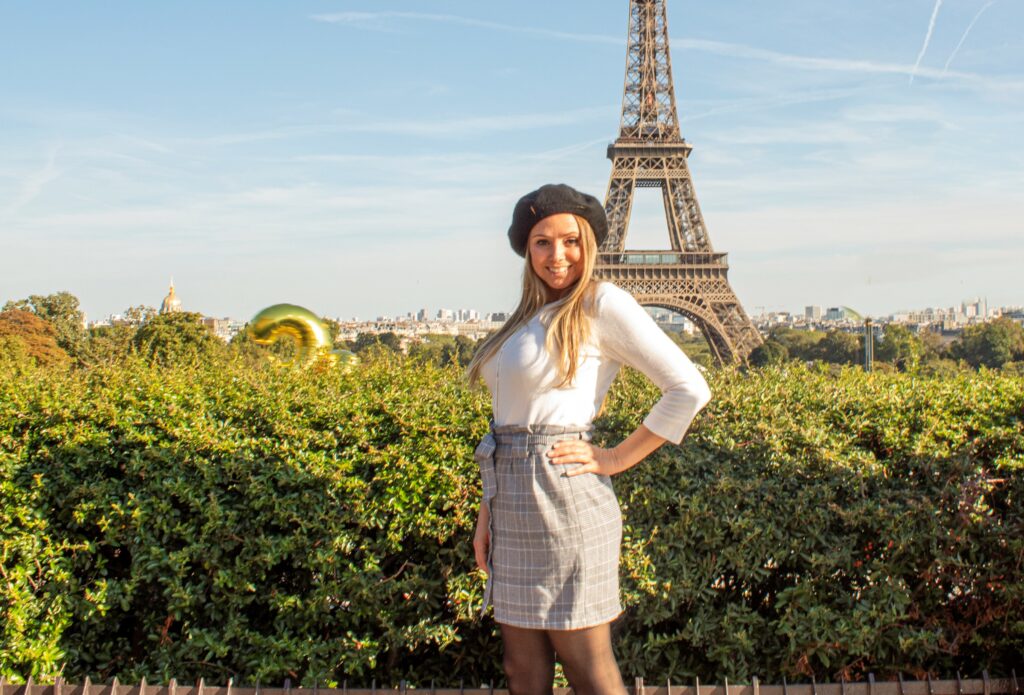 Must See In Paris
Now, the list below will depend on your personal interests. I have a list in each category, but I recommend checking out at least a few of these places below. These are the spots you must see with having only one day in Paris.
Louvre – The Louvre Museum is a must-do in Paris! It is very large and you could spend days there looking at all the stuff. I would have a plan before visiting and know what you want to see before arriving. Purchase the tickets ahead of time and show up early to save time. The Louvre tickets cost about $25 each without a tour guide. You can actually purchase the audio guide for a few dollars. I would spend 2 to 3 hours here.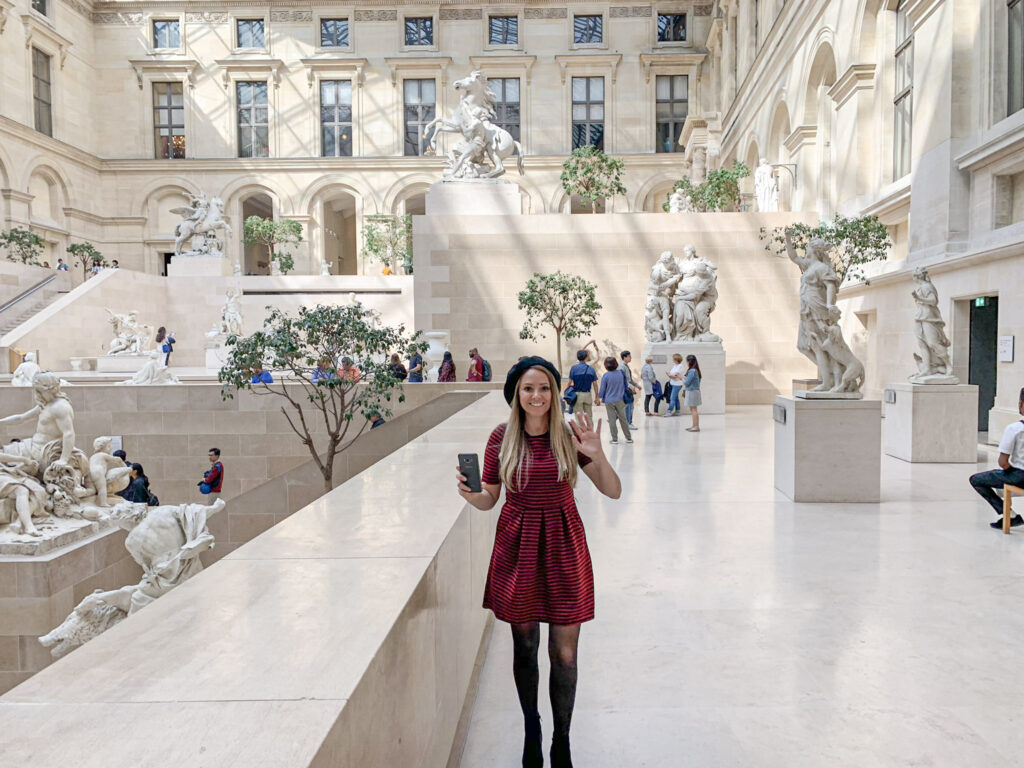 Eiffel Tower – Now, there are plenty of places to get a good view of the Eiffel tower for free. I don't recommend walking up the Eiffel tower. Instead, I would walk along the Seine river or visit the Trocadero. I wouldn't recommend going anywhere where you have to wait in line. The Seine river and Trocadero are perfect because you can walk around and enjoy the view with no line! Time is crucial if you only have 24 hours in Paris. You could also eat dinner at a restaurant with a view of the Eiffel tower like Les Ombres
Arce De Triomphe – One of the top things to do in Paris is to see the Are De Triomphe. This monument honors the soldiers who fought and died in the Napoleonic war. It is free to walk around and to see the ground level but the rooftop has the best view. You can visit the rooftop for free the 1st Sunday of the month from Jan 1st to March 31st and Nov 1st to Dec 31st. It cost only $14 euros to skip the line to see the rooftop. I recommend skipping the line if you want to visit the rooftop. You will have to climb 284 sets of stairs or take the elevator to the 2nd floor and climb 100 or so stairs.
Latin Quarter – This is the perfect spot for a night owl or a night out! The Latin Quarter has plenty of restaurants and bars that are all within walking distance. It is such a cute area to explore in Paris and definitely worth checking out. Check out the area behind the Hotel Des Nations and walk in the alleyways. That was my favorite part of the Latin Quarter!
Champs Elysees – Located in the 8th arrondissement of Paris, this area is world-famous for its shopping. Head over here if you want to shop or just check it out!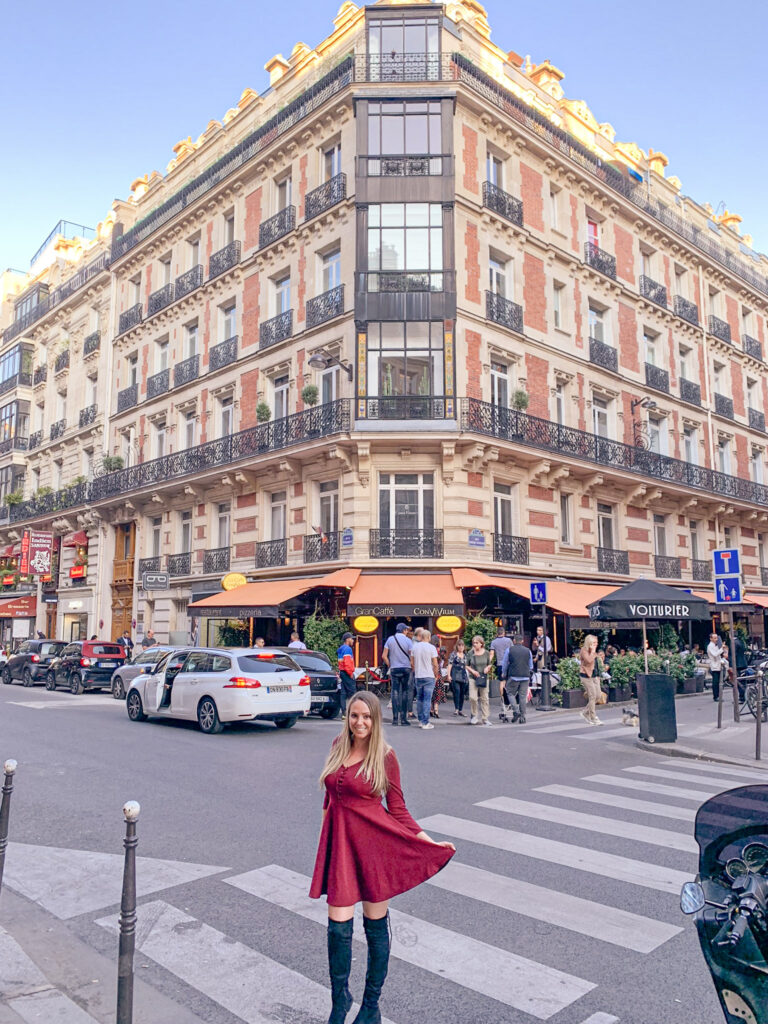 Where To Stay In Paris
Since you only have 1 day in Paris, I suggest staying close to all the places you would like to go to. Even if you stay in Paris for one week, I would still recommend these areas to stay in. You don't want to spend an hour going back and worth every day. Here are a few options.
Latin Quarter – This area is close to the Louvre, Eiffel Tower and the Are De Triumph. The Latin Quarter has many places to eat and drink that are walking distance. You can not see the Eiffel tower from the Latin Quarter, so you will need to make a special trip to see it. I stayed at the Hotel Des Nations St Germain and would recommend it. It is also budget-friendly and clean.
7th arrondissement – This area has the best view of the Eiffel tower. You will pay more to stay here but if you want a view of the Eiffel tower from your room stay here. Here are some hotels in the area. Les Jardins D'eiffel View photos and reviews here. (Budget) Hotel Duquesne Eiffel Check out the reviews here. (Budget) Hotel La Comtesse View photos & reviews here. (luxury)
1st or 2nd arrondissement – This area is a prime location for all the attractions. Staying in this area would save you time but will also be touristry because of the location. Take a look at these hotels. Hotel Opera Maintenon View reviews and photos here. La Maison Favart Check out the photos and reviews here.
3rd or 4th arrondissement – These areas are still really close to the main attractions and a good option. The Notre Dame is located in the 4th arrondissement. Here are some hotels that I recommend. Les Tournelles. View photos and reviews here. Hotel De Josephine Bonaparte. View photos and reviews here.
Where To Eat In Paris
Since you have only 1 day in Paris, its best to eat wherever you are at that time. So I have provided a few restaurants in each arrondissement. Sometimes it's hard to plan where you will be at a certain time. Especially if you decide to stay at one location longer or have a change of plans. All of these good eats are located near the main attractions.
While in Paris you must try croissants, bread, baguettes, Pain Au Chocolat, and cheese!
Le Bar De Fer – Now this isn't an actual restaurant but a wine bar that has great wine & cheese! This bar is located in a hidden alley in the Latin Quarter. This is a great spot to come at night to enjoy some cocktails. There is also a ton of stuff close by that you can walk to.
Laduree Paris Royale – Stop here for the best macaroons. They actually have many locations in Paris. Check here to see which will be closet to you.
Maison Gregoire – Bakery located across the street from the Hotel Des Nations. This bakery has fresh croissants, bread, Pain Au Chocolat and coffee. Come here for breakfast if you stay in the Latin quarter. I had the Pain Au Chocolat and it was delicious!!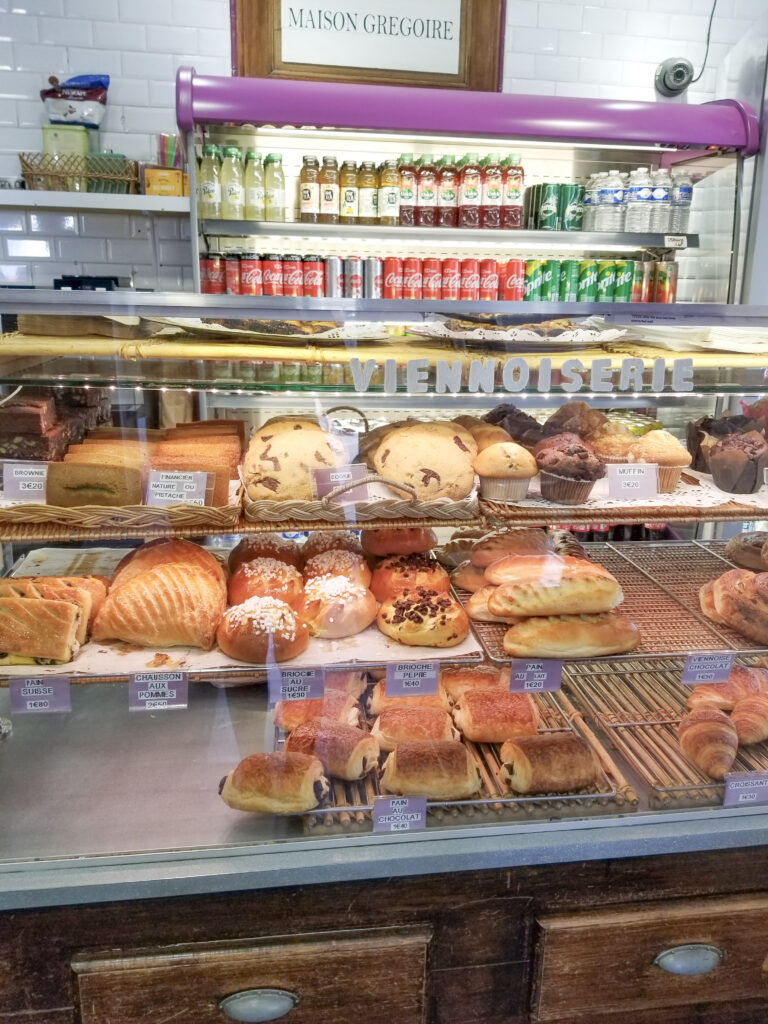 Pizzaddict – This was some of the freshest pizza I have ever had. I ordered the four cheese pizza and was not disappointed.
La Maison De L'Aubrac – Located in the Champ-Elysees area and known for its quality meat. This restaurant is mid-priced and a good deal for the quality of food considering its location. This is the perfect spot for dinner.
While visiting Paris, I suggest packing light because you will need to take multiple trains or subways to get to your destination. The trains/subway are not meant for large suitcases and don't have much storage space. I would bring a carry-on and a backpack. NaSaDen has quality, lightweight suitcases that are perfect for this trip!!
That sums up my one-day itinerary for Paris. I have included the top things to do in Paris, things you must see and where to eat. Check out this blog post on how to find a flight to Europe if you need some tips for booking flights. If there is anything else you are curious about, please comment below or send me an email.